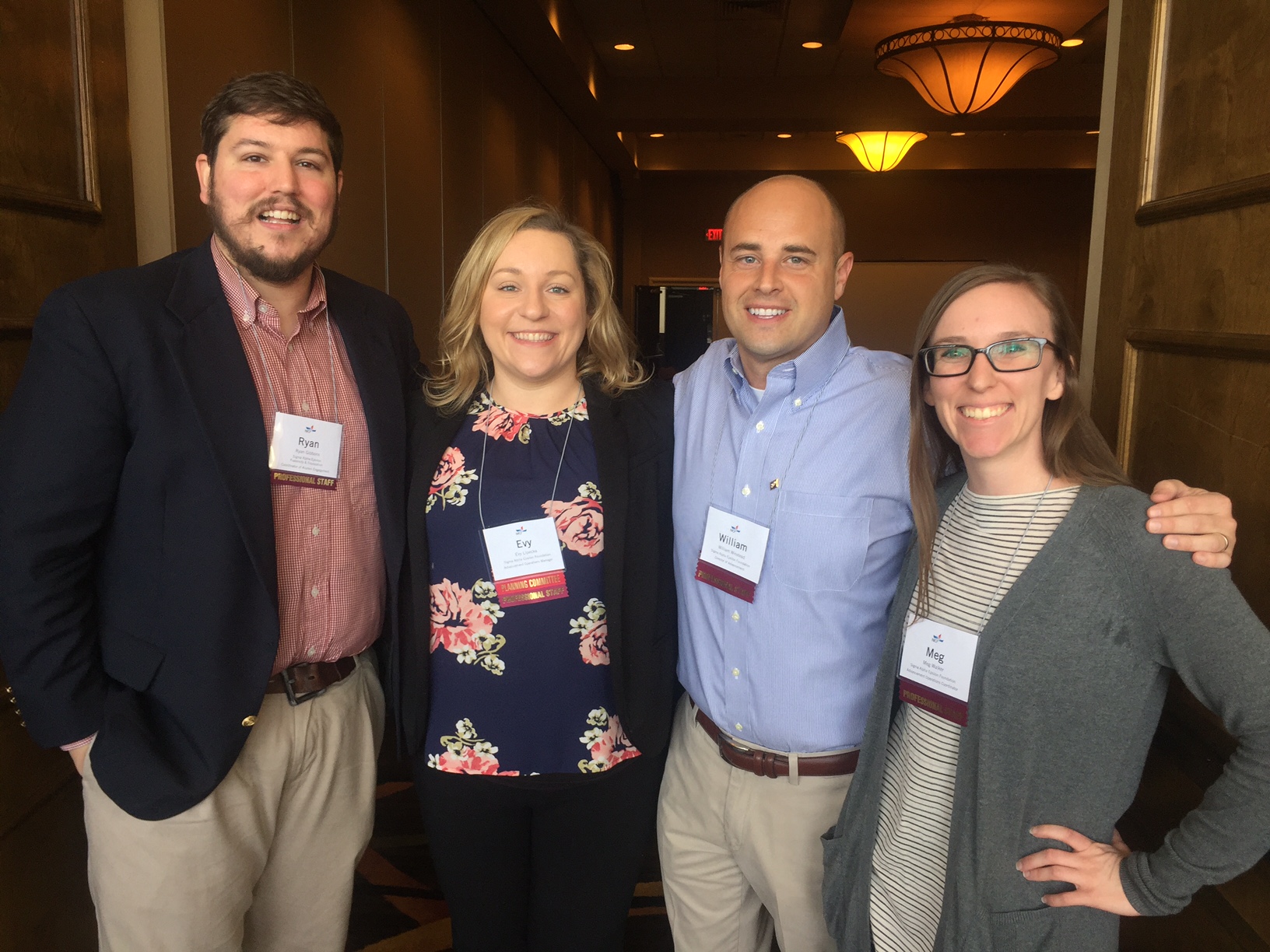 SHERATON-KEYSTONE CROSSING INDIANAPOLIS
A focused educational experience for
new to mid-career professionals
Advance gathers entry to mid-level professionals in an informal and collaborative networking and learning setting. Attendees are surrounded by peers with similar roles and can discuss shared challenges, opportunities and experiences. The intentionally-designed curriculum is supported by a workbook which guides the learning experience and serves as an effective takeaway for later use.
Blocks in gray indicate joint programming; blocks in white indicate track-specific programming.
The Annual Giving track will offer 101 and 201 sessions to accommodate varying levels of experience.
Annual giving strategy and its components.
• Confidently plan and execute a comprehensive annual giving schedule integrating direct mail, email, digital engagement, and stewardship
• Use data, examples, and case studies to identify opportunities to improve and grow your annual giving campaign
• Network with peers and mentors to help execute your ideas
• Feel inspired to try something new, scary, and/or innovative
The Road Warriors track will be a cohort experience.
"Face-to-face fundraising" strategies and techniques.
• Maintain a major gifts portfolio with best practices for maximizing every stage of the solicitation cycle, from discovery to stewardship
• Depart with tangible, executable resources to be an efficient Road Warrior
• Network with peers, mentors and experts in the industry
• Regardless of skill or experience level, leave with a renewed focus increased fundraising success and a fulfilling professional experience for you
Pre-Con Orientation
The Orientation will focus on the basics of the fundraising cycle and development terminology, opportunities for engaging with FFE and how to maximize the Advance experience by learning from and networking with peers and Alliance Partners. Professionals who are new to the fraternal philanthropy industry or those who have been in their current role for two years or less are the ideal audience for this session. Breakfast included.
Post-Con Mid-Level Professionals Leadership Workshop
The Mid-Level Professionals Leadership Workshop will provide an opportunity for robust dialogue around leadership best practices and their application to our fraternal fundraising organizations. Attendees will have an opportunity to explore the concept of "The Disciplined Pursuit of Less" found within Greg McKeown's book Essentialism, reflect on how their leadership style impacts their work and action plan for growth in the coming year. Professionals in a supervisor role or those with three or more years of experience in their current role are the ideal audience for this session. Lunch included.
FREQUENTLY ASKED QUESTIONS
Joining us for Advance? Connect with your peers and fellow attendees before you arrive for the program! Join the Foundation for Fraternal Excellence private Facebook group and discuss the session topics, seek recommendations from other organizations, ask questions or just say hello to your new fraternal foundation friends.