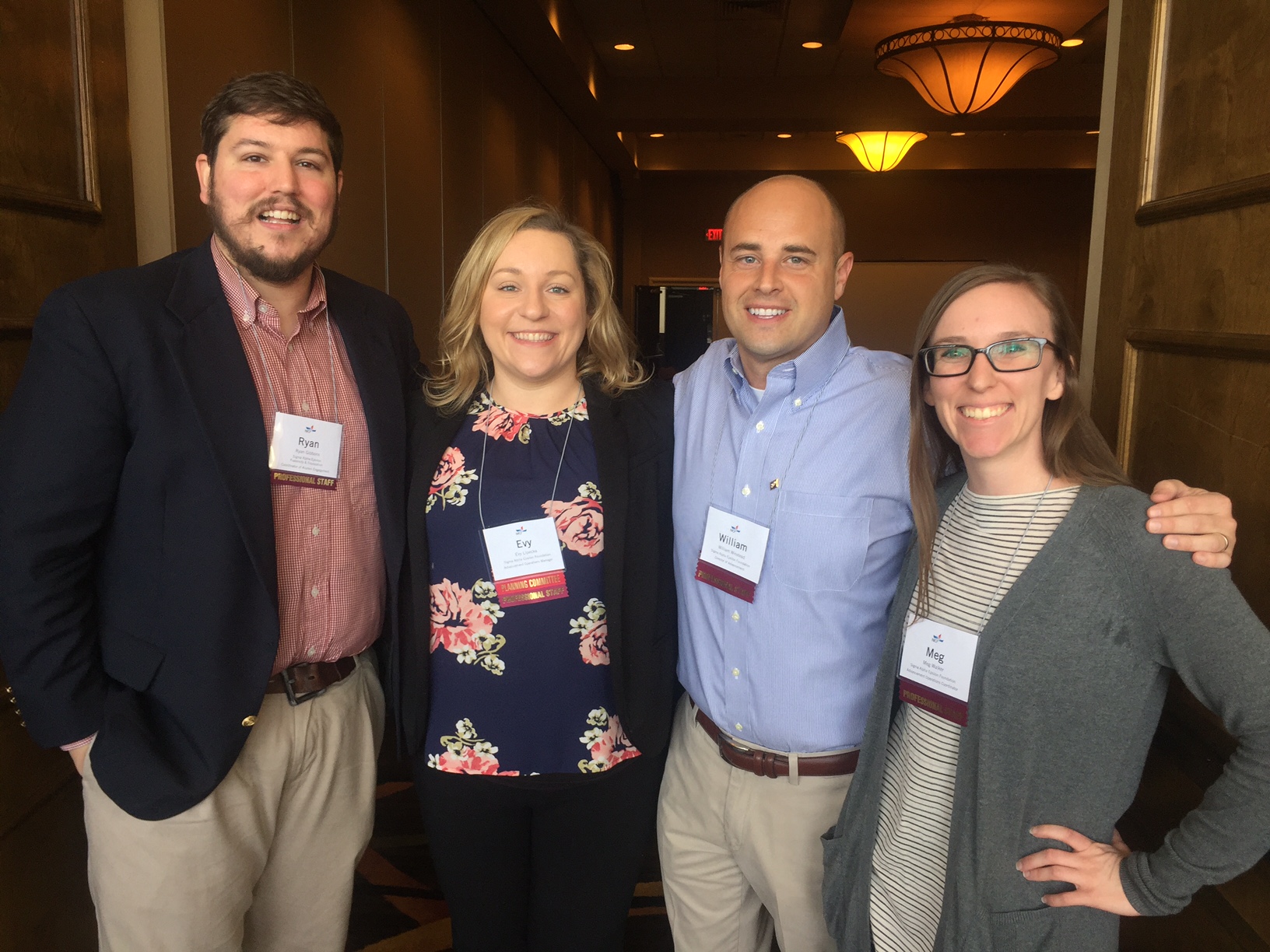 One of the best educational programs that I have attended in recent years sponsored by FFE. Workbooks were amazing and helpful now that I have returned to the office. Sessions were packed with usable nuggets. Networking was outstanding as always. Great job!
SHERATON-KEYSTONE CROSSING INDIANAPOLIS
Registration open
A focused educational experience for new to mid-career professionals
Formerly known as Greek Retreat, Advance gathers entry to mid-level professionals from fraternal foundations in an information setting to learn, plan, network, and exchange resources and best practices. The intentionally-designed curriculum provides comprehensive education and skill-building in 101- and 201-level sessions to accommodate varying levels of experience.
PROGRAM OVERVIEW
There are two distinct tracks for foundation professionals: annual giving and a new one for "road warriors," those who travel to fundraise "face-to-face." The Annual Giving track will offer 101- and 201-level programming in each of three sessions, as well as breakouts and roundtables. The Road Warrior track will feature four skill-building workshops and roundtables. Download the full schedule above.
We also offer four unique opportunities to get feedback on your work and for networking:
1. DIRECT MAIL CRITIQUE: This is for participants  interested in getting substantive feedback on their direct mail materials from other fundraising and communications professionals. Please submit your materials here no later than Monday, March 4. Submission feedback will be provided to participants prior to the program.
2. MAJOR GIFTS PROPOSAL CRITIQUE: This is for participants interested in getting substantive feedback on their major gifts fundraising proposal materials from other fundraising and communications professionals. Please submit your materials here no later than Monday, March 4. Submission feedback will be provided to participants prior to the program.
3. WORK SHOWCASE: A staple at Advance, the Work Showcase allows you an opportunity to share and discuss your organization's successes over the past year! It is appropriate to display examples of any of the following items: solicitations, stewardship pieces, annual reports, impact reports, major gift proposals, acknowledgements and special fundraising works (i.e. donor events, giving day, etc.). The showcase will be set-up at the start of Advance and items will be available for viewing throughout the program. Please mail items to arrive at the FFE Office no later than Friday, March 22. There is no limit on the number of items an organization may display.
4. NETWORKING SESSION AND HAPPY HOUR, FOLLOWED BY DINNER GROUPS: The Advance experience features a casually programmed networking session and happy hour where Alliance Partners and Advance Committee Members drive conversation around hot-topic areas related to annual giving, major gifts fundraising and industry trends. Following the happy hour, informal dinners will take place at nearby restaurants. Some of the best learning and connections are likely to happen in these two sessions – make sure you join us! (Cocktails and light appetizers provided.)  
HOTEL
Sheraton Indianapolis Hotel at Keystone Crossing
The program will be held at this hotel, and we have an FFE room rate of $159 for guests. 
Block closes: March 4, 2019 at 5 p.m. ET. Click here to book. 
Parking: FFE guests receive complimentary parking. 
TRANSPORTATION
The Sheraton is located at 8787 Keystone Crossing in Indianapolis.
If you are driving: 
Take Interstate 70 East to Interstate 465 North.
Proceed on I-465 North to Interstate 465 East to Keystone Avenue (Exit 33).
Turn right onto Keystone Ave. then take the first exit to the right for 86th Street.
At the light, turn left onto 86th Street.
Turn left at the second light onto Keystone Crossing.
The hotel is located behind the mall on the right.
If you are flying
The hotel is 30 miles northeast of the Indianapolis International Airport and does not provide shuttle service. 
Estimated taxi fare: $65 USD
Estimated Uber fare: $40 USD
ATTIRE
Attire for this program is casual; jeans are welcome. 
BOOTHS
For Alliance Partners familiar with FFE programs, this program has a more casual setting than Seminar. Rather than traditional booths, each Alliance Partner is given a high-top cocktail table as a designated space for networking with attendees.
The Alliance Partner Hall will be open Wednesday, March 27, from 10 a.m. to 6:30 p.m. and Thursday, March 28, from  7 a.m. to 1 p.m.
We will provide a co-branded sign with the AP logo and the FFE's Advance logo. Additionally, the sign will display, "Ask Me About…" with a list of relevant services, products and resources that the company can provide to attendees. FFE staff will request content and provide specifications for these signs following registration.
APs are encouraged to bring business cards along with any standard brochures, samples, etc. that can be given to attendees/displayed at their high-top.
NETWORKING TIME
APs are invited to attend the pre-conference orientation sessions at no additional cost. These sessions, intended for new(er) professionals, will focus on the basics of annual giving or face-to-face fundraising, opportunities for engaging with the FFE and how to maximize the Advance experience. Any APs in attendance will be given a chance to introduce themselves and their company, and meet those in attendance.
Wednesday's Networking and Happy Hour session will be held in the Alliance Partner Hall 5 to 6:30 p.m.
REGISTRATION
Diamond and Platinum Alliance Partners, which have complimentary registrations, will receive specialized communication from FFE, including a custom registration link. Gold, Silver and Bronze Alliance Partners should register using the standard form.