Thank you for your continued support of the North American Interfraternity Conference (NIC) and Foundation for Fraternal Excellence (FFE) and our programs. We are very excited about the valuable experience we are able to offer Alliance Partners through these programs. Our goal is to provide a framework that allows each partner to engage through some – or all! – of the opportunities available and build a blueprint for successful engagement and growth.
First…
Renew your membership! These opportunities are only available to current FFE and NIC Alliance Partners. Email NIC COO Mike McRee at mike.mcree@nicfraternity.org for details.
We pioneered the online version of our flagship program last year, providing multiple opportunities for engagement and exposure. After assimilating your feedback and hearing the ways our Alliance Partners were most successful, we have created a 2021 experience to help you reach your networking and client development goals.
Internationally respected speakers leading keynote sessions in fundraising, membership, and research topics
A new track for membership professionals (alongside five other tracks) to engage more fraternity-side team members
Who should register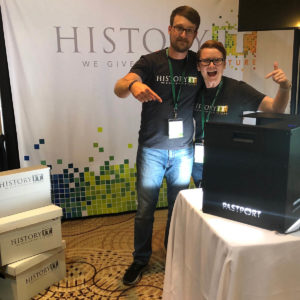 All Alliance Partners (NIC, FFE or both!) are invited to participate in the Virtual Dual Meeting.
Alliance Partners need to register as individual attendees if planning to participate in some way. Cost is $250 per person.
If you have complimentary registrations as a part of your Alliance Partnership, Mike McRee will email you separately with a coupon code to use at registration.
If you do not have complimentary registrations as a part of your Alliance Partnership OR you want to register additional participants past what's included in your package, you will need to register at $250 per person.
Mark your calendars
Program dates are Monday, August 23; Tuesday, August 24; and Wednesday, August 25. Generally, the Virtual Dual Meeting will utilize a combination of live stream technology as well as an event management portal.
DUAL MEETING DETAILS
Dedicated sessions for Alliance Partners are:
Roundtable Discussions with Alliance Partners
3:30 p.m. 4:15 p.m. Monday, August 23
4:00 p.m. 4:45 p.m. Tuesday, August 24
Each Alliance Partner will have the option of hosting an open discussion room and facilitating an intentional dialogue for Virtual Dual Meeting attendees. You pick the topic or format! This is an opportunity to position yourself as a topical authority. Attendees are encouraged to pick sessions they find most beneficial and make one-on-one connections in these times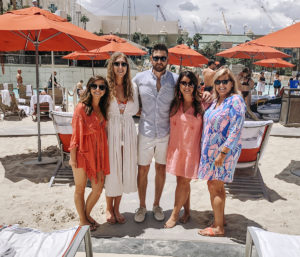 Networking and events of interest to Alliance Partners:
Happy Hour and Networking
5:30 p.m. 6:00 p.m. Monday, August 23
Connect with a variety of Virtual Dual Meeting attendees for virtual networking.
FFE Awards Program and Happy Hour
5:00 p.m. 6:30 p.m. Tuesday, August 24
FFE is proud to celebrate members' achievements and creative work. We honor Individual and Organization Awards of Distinction recipients. The Happy Hour will open at the conclusion of the program.
Event portal
The program will use the Whova event portal. The portal launches in August. Look for an email from Mike McRee in early August with login credentials that will allow you to update your virtual booth and prepare advertisements to reach customers. See details on Whova's capacities.
We are excited to see the creative ways you connect with members and grateful for your support of Seminar and our organizations. Thank you!
We are here to help!
Contact NIC Chief Operating Officer Mike McRee, mike.mcree@nicfraternity.org
Save the Date
We understand the desire and the important dynamics of in person gatherings to our industry, and we are planning a special executive-focused event in October. (Titanium and Diamond level partners only will receive an invitation!)