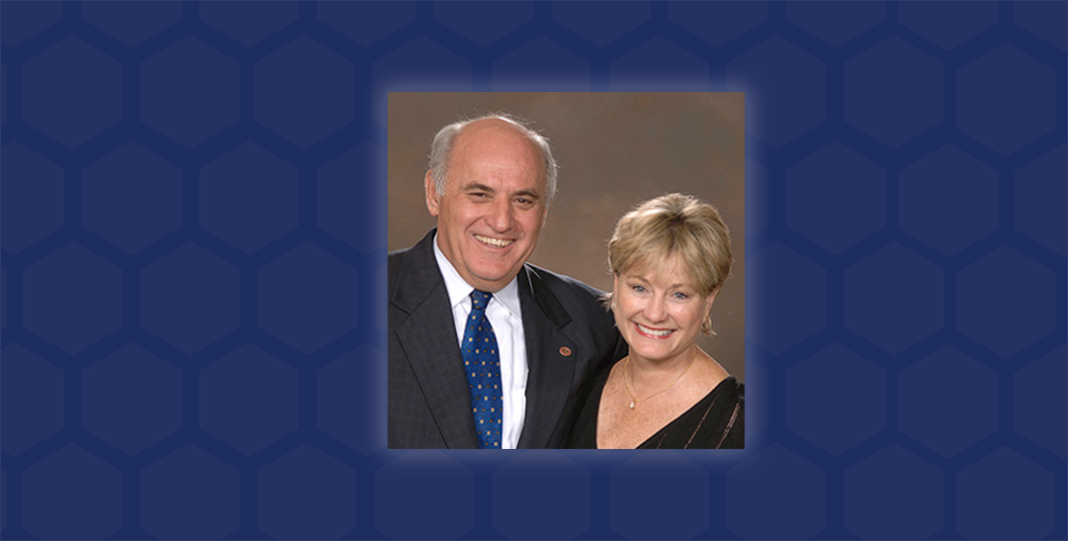 Indianapolis, July 24, 2020 – For more than 15 years, Jerry and Linda Gregg Fields have been strong advocates, investors and champions for the fraternal experience. Their incredibly generous and proud support has allowed their respective organizations, Sigma Nu Fraternity and Chi Omega Fraternity, to cultivate the next generation of fraternity and sorority leaders.
The Fields are the 2020 recipients of the Foundation for Fraternal Excellence Outstanding Philanthropist Award in recognition of their contributions. This award will be presented on Tuesday, Aug. 25, during the FFE Awards of Distinction Program, part of FFE Seminar.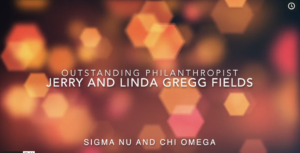 Through Chi Omega and Sigma Nu, they each found authentic friendships and a passion for serving others.
"Jerry and Linda's philanthropy is measured by transformational change for thousands of young men and women and advancement of both fraternal organizations. Jerry's belief in and support of Sigma Nu's mission to develop ethical leaders is exceptional and an inspiration to all our brothers," said Brad Beacham, Sigma Nu Educational Foundation President.
With gifts totaling more than $2.7 million to the Sigma Nu foundation, inclusive of their $1 million unrestricted gift in 2019, Jerry and Linda Fields directly made possible innovations to educational programs, provided for necessary renovations to Sigma Nu's historic headquarters property and joyfully contributed to the fraternity's 150th anniversary celebration.
Linda and Jerry's generosity has also been powerful and transformational for Chi Omega, peaking with a $1 million unrestricted gift in 2013. To inspire philanthropy in young sisters and to honor the Fields' generous spirit and unabashed passion as a beacon of encouragement, Chi Omega's annual awards celebration was re-named in honor of Linda and their Chi Omega daughter-in-law Allie Nachtigall Fields. Sadly, Linda passed away in 2019 and joined Chi Omega's Omega Chapter.
"Anyone who crossed paths with Linda would say that she radiated light, and she joyfully spread that light to all. She represented the very best of Chi Omega," said Shelley Potter National President of Chi Omega Fraternity, and Letitia Fulkerson, President of the Chi Omega Foundation, in a joint nomination letter. "Linda is well-missed and well- remembered by her sisters."
Jerry and Linda are both alumni of Texas State University. Jerry continues his lifetime of service as an advisor and volunteer in San Marcos.
###
ABOUT THE FOUNDATION FOR FRATERNAL EXCELLENCE
The Foundation for Fraternal Excellence (FFE) cultivates a culture of philanthropy and care across the fraternal community. Often known as the "heart" of a fraternal organization, foundations and fundraising professionals come together to comprise the FFE membership and benefit from programs, services and resources for fraternal fundraising. The FFE also offers scholarships to graduate students and professionals for continuing education, provides operational support for new and emerging fraternal foundations, and works hand-in-hand with fraternal communities and the North American Interfraternity Conference (NIC) to strengthen and improve the entire fraternity/sorority experience.