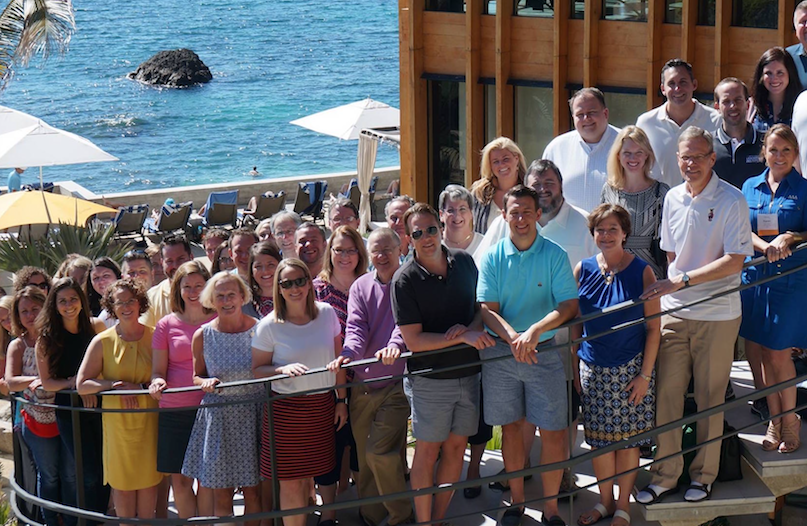 As a first timer, I wasn't sure what to expect, but Summit turned out to be one of the most beneficial professional development opportunities for me and the organization I lead. I met many people willing to share not only their successes, but also their failures. I walked away really encouraged that we are laying the foundation of a great organization for the future. This is a can't miss event.
Jason Hoyt
President and COO, Beta Upsilon Chi, Inc.
THE CAPE, CABO SAN LUCAS, MEXICO
A retreat opportunity for Foundation Executives
Summit remains the foremost opportunity for foundation executives, FFE Board Members and FFE Alliance Partners to spend dedicated time among peers. The outcome is an enhanced network of executives with whom you can connect and advise throughout the year, and a greater understanding of the work of some of our Alliance Partners and how they can elevate your operations.
Future Dates:
Monday, January 18–Thursday, January 21, 2021
Monday, January 17–Thursday, January 20, 2022
The Power of Profitable Conversations
It's time to think differently! Does your foundation have the right skills to take on tomorrow? Major campaign coming up that needs innovation? Do your people possess the behaviors necessary to create a culture of care and long-term sustainability?
In this provocative and hands-on session, AmyK shares how to generate more creative ideas and how to enact those ideas with your volunteers and staff… fast! Take a refreshing plunge into the boundless waters of big thinking.
Just like the nonprofit series devoted to spreading ideas in the form of short, powerful presentations, FFE will host a TED Talk-style series at Summit. Suggest a topic of interest or emerging trends or offer to be a featured speaker and help us highlight the work of our industry.
HOTEL
The Cape, Cabo, San Lucas
The Cape is a boutique hotel with stunning and relaxing ocean views. Reservations/booking will be managed by FFE staff, and the hotel will accept credit card for final payment upon check-in. Visit the hotel website.
TRANSPORTATION
The nearest airport is Los Cabos International Airport (SJD). Transportation is available through TransCabo from the airport to the hotel. Attendees can use this link to book and pay for ground transportation on your own. Final arrival/departure times will be confirmed in pre-con communication and shared with all attendees to allow for coordination of ground transportation if desired.
ATTIRE
Recommended Summit attire is resort casual. Men often wear polo shirts and khaki shorts or pants. Women often wear sundresses, skirts, or capris. Bring a light sweater or jacket for cooler evening temperatures and air conditioning in the hotel space.
QUESTIONS
Please contact Ashley VanDewark at ashley.vandewark@foundationfe.org.