Registration is now open for 2021!
Real-world, practical education for fraternal fundraisers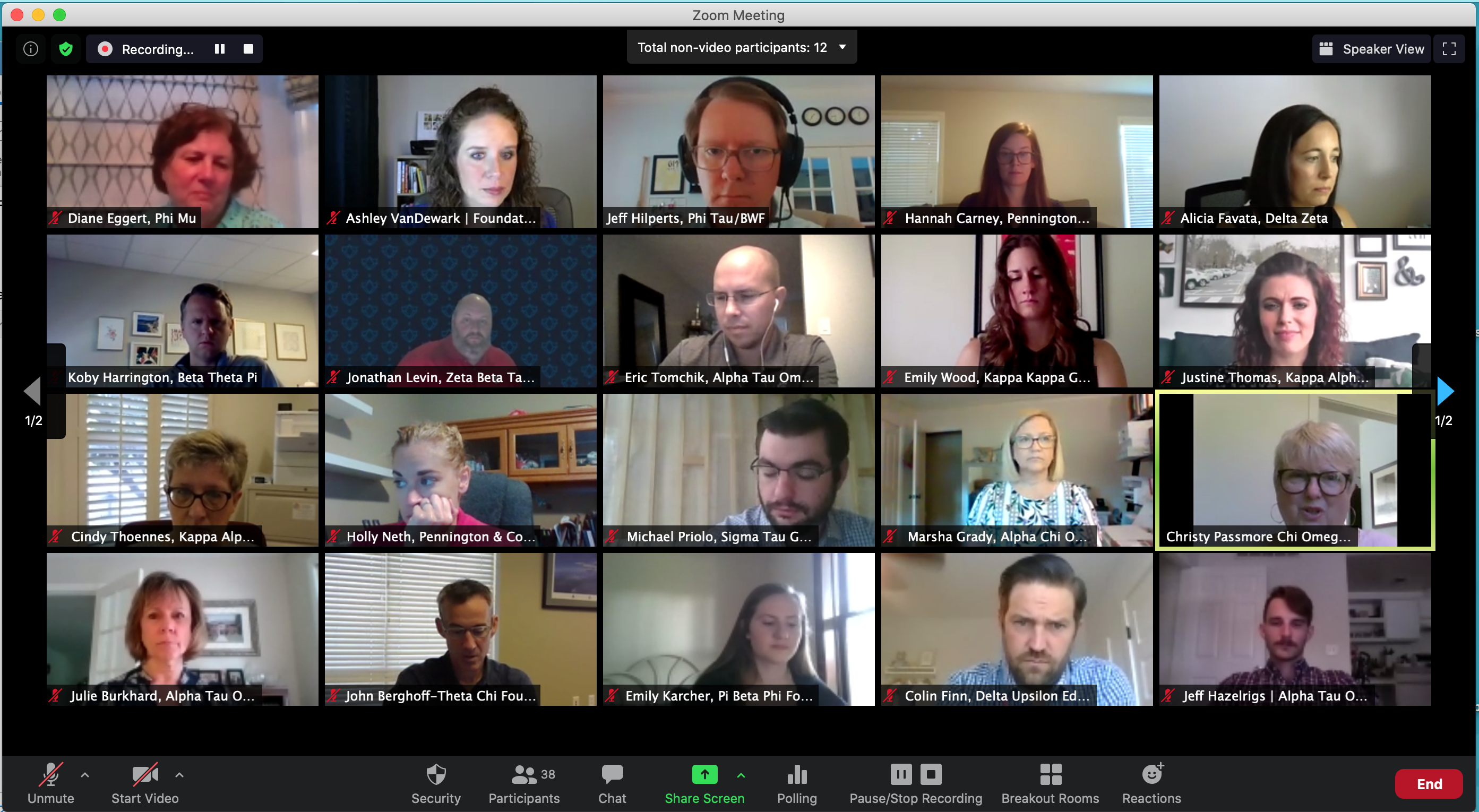 Annual Giving: March 30-31
Road Warriors: Fundamentals Workshops,
April 20-21;
 Cohort Series continues on subsequent Fridays, April 30, May 7, May 14 and May 21
Start with the basics of the fundraising cycle and development terminology, opportunities for engaging with FFE and how to maximize the Advance experience. Professionals who are new to the industry or those who have been in their current role for two years or less are the ideal audience.
All sessions in the Newcomer Orientation will be facilitated by FFE Executive Director Ashley VanDewark and the Advance Planning Committee.
Friday, March 26
All times Eastern
2:00 pm – 2:30 pm
Fundraising Cycle
Learning objectives: Why you and your organization need a comprehensive fundraising plan. Outlining the four major areas of fundraising strategy and where your role fits.
2:30 pm – 3:00 pm
Types of Giving
Learning objectives: Building blocks of fundraising including annual giving, major gifts, planned giving and campaigns. Types of donors and where these individuals fit into your portfolio. Specific aspects and tactics in these areas related to fraternal fundraising.
3:00 pm – 3:30 pm
Annual Fund Basics
Learning objectives: How direct mail fits into your strategy. Digital marketing in 2021 and beyond. The importance of stewardship.
3:30 pm – 4:00 pm
Your FFE Network
FFE members go further together. Our foundation operates to advance the various needs of the dynamic fraternal foundation industry. We will discuss the ways you, personally, and your organization benefit from engaging through FFE!
FREQUENTLY ASKED QUESTIONS