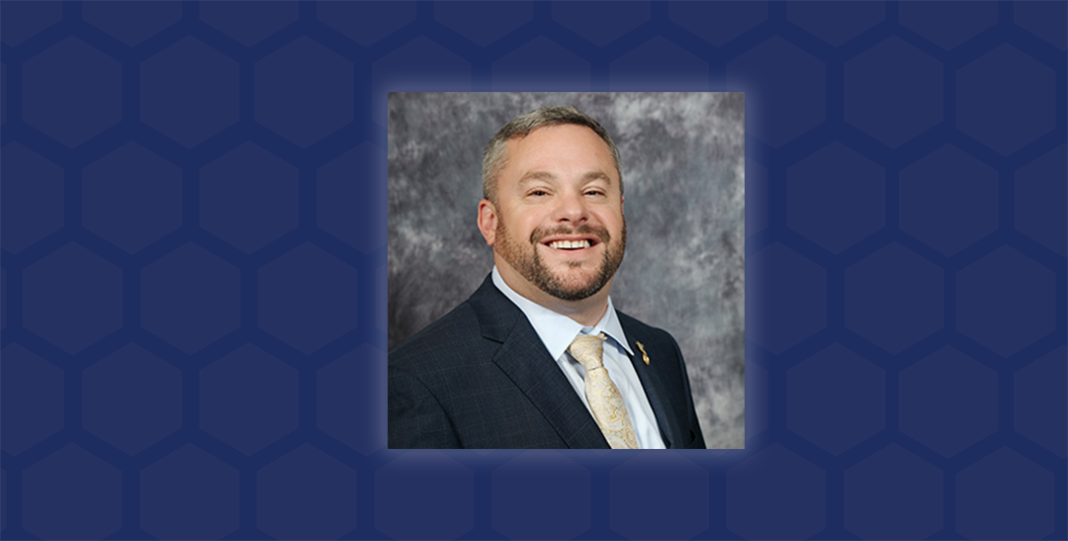 Indianapolis, July 24, 2020 – Dedicated service through his entire professional career is the hallmark of the 2020 recipient of the Foundation for Fraternal Excellence's William D. Jenkins Award for Outstanding Foundation Professional.
Faron A. Lewitt of the Zeta Beta Tau Foundation is an exemplary industry leader who proves that fraternal fundraisers have incredible capacity to do good. His award will be presented on Tuesday, Aug. 25, during the FFE Awards of Distinction Program, part of FFE Seminar.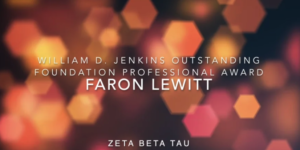 Lewitt has been widely involved across the industry and as an FFE member for more than 20 years. He has shepherded incredible growth for the Zeta Beta Tau Foundation, particularly in recent years.
In the past five years, he — with the help of generous donors, volunteers and staff — raised the foundation's net assets from $3.9 million to $11.3 million. The foundation was able to offer 35% more student scholarships in 2019 compared to 2018. He has been able to double the size of the staff and dramatically increase the amount contributed to the fraternity for educational experiences.
As a leader, he expects that each and every person who represents the Zeta Beta Tau Foundation clearly understand the mission and reflect the values of the organization. He leads by example.
Jerry N. Katz, CPA, President of the Zeta Beta Tau Foundation, said he is consistently awed by the respect and gratitude Lewitt shows to every donor.
"Faron has shown exemplary leadership and capacity. I am proud to call him a brother and friend," Katz said.
The Zeta Beta Tau Foundation staff shared how much they appreciate Lewitt's hands-on leadership, noting that he is the first person to pitch in when help is needed: "He is encouraging and supportive of reaching beyond what has proven to work in the past to try a different approach that pushes boundaries. He is known for setting high standards and expectations for due diligence."
Foundation for Fraternal Excellence Past President Jen Pendleton, Vice President at Aly Sterling Philanthropy, shared how she has treasured volunteering with Lewitt over many years and connecting via our organization's professional development avenues.
"I can't think of anyone more deserving of this award. We are all better for knowing and working with Faron," Pendleton said. "His conscientiousness and commitment to the wider FFE community by his mentorship and friendship is unparalleled."
An alumnus of Zeta Beta Tau's Psi Chapter at the University of Alabama, Lewitt and his wife Heather live in the Atlanta area.
###
ABOUT THE FOUNDATION FOR FRATERNAL EXCELLENCE
The Foundation for Fraternal Excellence (FFE) cultivates a culture of philanthropy and care across the fraternal community. Often known as the "heart" of a fraternal organization, foundations and fundraising professionals come together to comprise the FFE membership and benefit from programs, services and resources for fraternal fundraising. The FFE also offers scholarships to graduate students and professionals for continuing education, provides operational support for new and emerging fraternal foundations, and works hand-in-hand with fraternal communities and the North American Interfraternity Conference (NIC) to strengthen and improve the entire fraternity/sorority experience.