Dr. Amber Garrison Duncan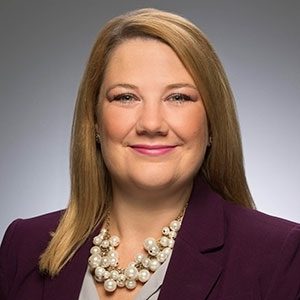 A proven catalyst with 20 years of progressive leadership to scale post-secondary student success policies and practices, Amber focuses on competency-based learning that serves minoritized communities. She currently serves as the Executive Vice President of the Competency-Based Education Network, the nation's largest non-profit organization devoted to focusing education on what learners know and can do. These models allow institutions to advance a truly learner-centric model that creates new, more equitable opportunities for economic mobility. Over her career, Amber has led work in higher education, non-profits and philanthropic organizations where she has inspired creative problem solving that leads to the development of strategies and networks for scale.
Learn more about Dr. Amber Garrison Duncan
Programming from Dr. Amber Garrison Duncan
A Reckoning in Philanthropy: Centering Equity is Leading to Innovation
While fraternity and sorority leaders have been in response mode as higher education has been reeling from the pandemic and ongoing racial reckoning, there is similar work being done to examine the role of philanthropy and foundations in society. Foundations are finding new and innovative ways to honor their unique missions, while also increasing impact on society's toughest issues that create inequitable differences based on race and income. This session will provide an overview of philanthropic trends to center equity and explore innovative practices in operations, grant making, endowment management and stakeholder engagement. All with a focus on eliminating unjust disparities based on race/ethnicity and income as a central driver. This series of sessions is intended to provide a space for foundation executives to be informed on broader philanthropic trends, discover new tools for impact, and discuss how fraternity and sorority foundations can lead.
Session series will include:
Diversity, Equity and Inclusion Trends in Philanthropy Today
Examining Philanthropic Practices: New Tools to Scale Impact
Creating an Action Plan for Innovation
---
Starla West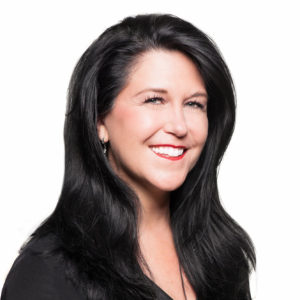 Starla West is an Executive Coach dedicated to helping leaders excel and to positioning future business leaders for success. She helps people reach their highest level of interpersonal and leadership effectiveness by building their executive presence and breaking through to the authoritative place they need to be. Starla shows business leaders how to combine critical soft skills with hard skills to better manage their relationships, lead others more effectively and communicate their value. Starla reaches her clients through executive coaching, strategic planning, corporate training and peer advisory forums.
Programming from Starla West
Breaking It Down: A Post-Disruption Analysis
When the reality of the COVID-19 pandemic began sinking in, it was all we could do to keep our heads above water and just keep swimming. But now, almost two years later, it's time to reflect and truly analyze what we experienced as foundation executives. We'll take time to address what actually happened, what we started and stopped doing in our work, and more importantly, we'll talk about the why behind these things. We'll discuss how we got to where we are and what we learned about our donors, our fundraising programs, our organization, our team and ourselves along the way. We'll prepare to take what we've learned and use it to propel our work and influence the way we lead going forward.
Reflect, Strategize and Plan for the Future
With our post-disruption analysis complete, it's time to strategically plan for the future. We'll take time to review our analyses and look at how it compares to our organizations' strategic plans or evaluate how it can be incorporated to a plan in the works. We'll be intentional and thorough in thinking through what should be adjusted and how can we hit the ground running. Together we'll chart a path forward and work on aligning our post-disruption analyses and strategic plans – or, if necessary, prepare for building a new plan altogether.