Did you know? All Advance participants will receive a swag pack of materials shipped directly to them to follow along throughout the program! Registration for the Road Warriors Track closes on April 1; registering after this date will not guarantee printed materials are received in advance of the program.
Looking for the Road Warriors digital workbook? Click here! The password was emailed to participants on April 6. Please email us if you did not receive it.
DAY 1: TUESDAY, APRIL 12
11:00 – 11:45 am ET (Optional)
Casual Kick-off
This casual networking session will allow you to meet other attendees, share a little about yourself, your role and what you're most excited to take away from Advance/incorporate into your work.
---
1:00 – 2:00 pm ET
Welcome:

Successes and Trends from 2021
We did it! We made it through 2021… now let's tackle 2022! Advance will help participants stay ahead of the curve and innovate with new projects this year. This kickoff session will set the stage for success as participants share in a guided discussion and begin networking.
---
2:10 pm– 3:00 pm ET
Major Gift

Prospecting and Cultivation

Panel
Julie Burkhard, Alpha Tau Omega National Foundation; Barth Gillan, Zeta Psi Educational Foundation; Carol Johnson, Alpha Gamma Rho Educational Foundation & Emily Wood-Powell, Kappa Kappa Gamma Foundation
Attendees will learn how to build a plan that intentionally grows your engagement with individual and subgroups of donors and take away information about the best tools available and best questions to ask to build a relationship with a potential donor.
WATCH: Sample from the 2020 Cultivation Workshop
---
3:10 – 4:00 pm ET
Try This!
Try This! sessions are live, short-form educational breaks to give a quick lesson on a topic relevant to today's hybrid fundraising world. Topics could include: capital campaigns, major gift proposals, portfolio management, elevating donors, travel hacks, giving days and special initiative fundraising challenges.
Four on-demand data points for faster prospecting, segmentation and personalization with Joe Budde, ChapterSpot

In this session, we'll review the top four data points many of our foundation clients rely on to meet donors where they are. These on-demand data points are must-haves that will accelerate development staff efforts in prospecting, segmentation and personalization by bridging the gap between your database and front-line development efforts.

Preparing volunteers for a major donor visit with Christy Passmore, Chi Omega

So you would like to add a volunteer to an upcoming visit with a major donor prospect. Who to add? When to add them? What's the magic formula when you want to widen the circle of volunteer involvement? This brief session will discuss those issues and more in a very interactive exchange of thoughts, ideas and experiences.

Try This: Harness Four Types of Giving To Maximize Your Major Gifts Pipeline with Brian Gawor, CFRE, RNL

Transaction, Relationship, Lifestyle and Transformation – four key types of giving, and part of a process that builds trust and readiness for major giving investment. But we don't always apply the right engagement for where a donor's at right now. Join this session with RNL's Giving Geek to hear about what research tells us about these four ways donors think, and how we can maximize the joy of giving with the right messages, outreach, and incentives.
---
4:10 – 5:00 pm ET
Major Gift Solicitation
Brianna McKay & Aaron Parker, Pennington & Company
How did you clearly communicate your organization's needs? What allowed you to build a strong bond with the donor(s)? Practical application discussion: What goes in your successful proposal. How you are stewarding a major gift.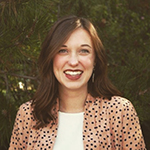 Bri is a Vice President at Pennington & Company who excels at the coordination and execution of capital raises. In addition to her work on major capital campaigns, Brianna serves as a member of Pennington's business development team, identifying chapters who are embarking on such projects. Brianna lives in Kansas City, MO and is a proud alumna of TCU and member of Sigma Kappa Sorority!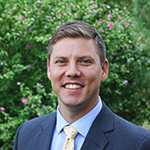 As a Vice President, Aaron has demonstrated success, leading and directing capital campaigns for fraternities nationwide. He has a passion for helping individuals match their interests to specific funding priorities to facilitate experiences for future members. He is also involved nationally, building strategic partnerships to encourage industry advancement through continued alumni engagement. Originally from Iowa and a Phi Kappa Psi from the University of Iowa, Aaron now resides in Nashville, Tennessee.  
DAY 2: WEDNESDAY, APRIL 13
1:00 – 2:00 pm ET
Project Management Tips
Samantha Hahn, Consultant
To kick off day two participants will engage in best practice sharing around how to manage administrative items and team collaboration projects all around a busy travel schedule, how to secure and schedule donor meetings, when to record donor notes in the database, time blocking for donor cultivation and stewardship calls/notes and more.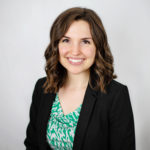 Samantha Hahn's professional Love Language is helping others become more efficient. She spent seven years in the fraternal world before starting her own project management business. She supports independent consultants and entrepreneurs in managing and optimizing their back office so that they can focus on the work they love and not the never-ending list of to-dos.
In the fraternal world, she juggled various hats as a leadership consultant and engagement manager during her time at Alpha Gamma Delta. Through her time on staff she learned that managing a project, regardless of its size, requires systems and relationships working well together. She has a passion for sharing practical support to make everyone's workload a little more manageable.
---
2:10 – 3:00 pm ET
Planned Giving
Columns Fundraising
You likely have an idea of potential donors interested in a planned gift – but have you tailored the ask specifically with them in mind? Do you know their personal philanthropic goals and how those align with your organization? This session will guide participants through strategically preparing planned giving outreach for the best possible outcome.
---
3:10 – 4:00 pm ET
Try This!
Try This! sessions are live, short-form educational breaks to give a quick lesson on a topic relevant to today's hybrid fundraising world. Topics could include: capital campaigns, major gift proposals, portfolio management, elevating donors, travel hacks, giving days and special initiative fundraising challenges.
What Ai taught us about the perils of scoring nondonors against donors with Nathan Chappell, DonorSearch
Planned Giving Tips and Tricks with Amy Hebbeler and Patrick Hogan, Fraternal Law Partners
Capturing stories that will inspire and motivate your donors to give, more with Adam Wilbur and Raenee Patterson, Causevid
The Road Stress Traveled with Chris Woods, Plaid
---
4:10 – 5:00 pm
Donor Events Panel
Andrew Carr, Kappa Alpha Order Educational Foundation; Sean FitzGerald, Delta Upsilon Educational Foundation; Katie Shipp, Phi Delta Theta Educational Foundation; Crista Vasina, Alpha Phi Foundation & Mandi Young, Phi Mu Foundation
You've likely been having conversations about in-person, virtual or hybrid donor events. In this session, participants will discuss managing the new reality of hybrid, what this means for events large and small and engaging more donors in meaningful ways. We'll reflect on lessons learned from virtual events and consider which events may remain virtual into the future.
---
Schedule subject to change.