Dr. Florence Holland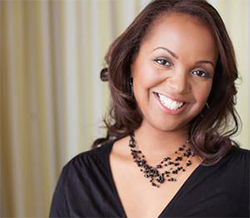 Dr. Florence Holland is an educator and diversity professional with over 19 years of experience firmly grounded in areas such as diversity, inclusion belonging, underrepresented minority recruitment and retention.  
As of June 7, 2021 Dr. Holland is the Director of Culture Diversity and Inclusion for RSM US, a limited liability partnership and the U.S. member firm of RSM International, a global network of independent audit, tax and consulting firms. She also serves as a consultant for The Diversity Movement (TDM). At TDM she aids them in the development of additional course work and services clients in the development of diversity strategic plans and assessments. 
From February 2014 to September 2020, Dr. Holland served as the Lead Manager, Pipeline Initiatives – Diversity and Inclusion with the Association of International Certified Professional Accountants. There she managed the Diversity and Inclusion Pipeline Initiative through profession awareness, program development and implementation and research, analysis and reporting. Her work revolved around a profession-wide and profession-funded initiative to improve the quantity and quality of underrepresented minorities in the accounting profession and ultimately securing their CPA licensure.  
Dr. Holland holds a Bachelor of Science degree in mathematics with a minor in psychology from Virginia Polytechnic Institute and State University (Virginia Tech), a Master's of Arts in Education in Educational Administration (K-12) from Ball State University, an Executive MBA from Auburn University and a Doctorate of Education in Higher Education Administration from Argosy University, Sarasota where her research focused on the persistence of underrepresented minorities at predominately white institutions.  
Prior to her work at the Association, Dr. Holland was the Special Assistant to the Associate Provost for Diversity and Multicultural Affairs at Auburn University. There she managed and coordinated diversity, inclusion and equity programs related to students, faculty and staff. She was responsible for over $3 million dollars in National Science Foundation diversity related grants focused on increasing the representation of minorities in STEM fields. At Auburn, she coordinated diversity training programs, collaborated with campus offices related diversity events and strategic planning, and organized national, regional, and local events and conferences focused on student and faculty recruitment and retention, persistence of STEM underrepresented minorities, and diversity strategic planning.   
Dr. Holland is a certified mathematics middle grades teacher in Georgia where she taught middle and high school mathematics for five years. She also holds certifications in the Myers Briggs Type Indicator, the Wiley Everything DiSC, and the National Coalition Building Institute. She is currently enrolled in the Cornell University Certified Diversity Professional/Advanced Practitioner program, on track for completion in November 2020. She also currently teaches in the Education and Business graduate degree programs for Southern New Hampshire University where she teaches courses in Action Research, Non-Profit Organizations, and Education Factors of Diversity. 
Despite all her educational pursuits and professional career her main focus always remains her passion for children and their ability to find their life's calling and purpose through exposure and opportunity. Therefore, she is committed to giving back and serves in her community through her church (Greenwood Missionary Baptist Church) and youth ministry involvement, tutoring middle and high school students in mathematics and ACT preparation and serving as a Den Leader for Troop 170 of the Boys Scouts of America, Inc. in Tuskegee, Alabama. She also serves as the church clerk and choir director at her church. She is a board member for Ostara, a member and officer of Jack and Jill of America, Inc. – Tuskegee Chapter, and during the 2021-2022 school year will serve as President-Elect of the Auburn City Schools Citywide Parent Teacher Organization (PTO). 
Her ultimate pride and joy are her three sons – Michael, Miles, and Major – with whom she parents with her amazingly supportive husband, Michael.
Alia McKee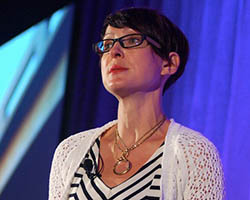 In order to make social change, you have to fund social change. That's why Alia McKee has dedicated her career to raising money for causes she believes in. Alia is a veteran strategic communications and fundraising strategist with "in the trenches" experience developing brand-perfect integrated marketing and fundraising campaigns for non profits. She is a principal at Sea Change Strategies, a boutique research and fundraising consulting firm. Clients have included: The Wikimedia Foundation, the Monterey Bay Aquarium, and Everytown for Gun Safety. 
Alia is a noted speaker, author and blogger. Her work has been featured in Forbes, NPR and The Chronicle of Philanthropy among others. She earned her masters in Public Affairs from the LBJ School at the University of Texas at Austin and her masters in Social Work at UT Austin as well. 
Gail Perry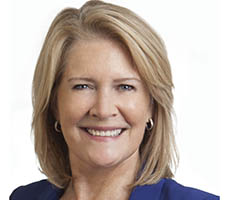 Gail Perry MBA, is founder of the Gail Perry Group, a boutique consulting company that empowers nonprofits to achieve extraordinary fundraising results. Her company offers customized consulting and globally celebrated education and training. 
Gail is an internationally respected expert in capital campaigns and major gifts fundraising. She's led or coached over 60 campaigns that have raised hundreds of millions across the US, has keynoted fundraising conferences around the world, and is author of Fired-Up Fundraising – Turn Your Board's Passion into Action. She was recently named #10 of America's Top Fundraising Experts, and one of LinkedIn's Top Voices in Philanthropy.  
Gail has trained hundreds of board members how to advocate for their causes and enjoy getting involved in fundraising. She got her start in fundraising at Duke University and then went on to lead advancement at the Kenan Flagler Business School at UNC-Chapel Hill. 
Christopher J. Vlahos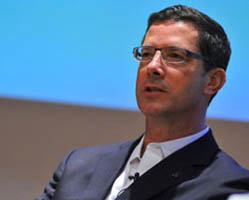 A resident of Tucson, Chris has worked in executive alumni relations management since 2001, and is a global traveler, speaker and industry advocate. He works with clients through the lens of purposeful alumni engagement – a metrics-based approach to institutional advancement through insight, strategy and experience. 
Chris is the author of numerous blogs and articles, most notably his work on the linkage between alumni engagement and fundraising. He has assisted many institutions in academic, not-for-profit and Greek industries in the areas of organizational planning, brand development and membership strategies. 
Prior to establishing Chris Vlahos Alumni Engagement Consulting LLC, Chris launched the alumni engagement practice at Marts & Lundy where is serves as Of Counsel. He was Associate Vice President of Alumni Relations at Case Western Reserve University; President and Executive Director of the University of Arizona Alumni Association; Vice President of Membership & Marketing at the Ohio State University Alumni Association; and Executive Director for the Thunderbird School of Global Management. 
He has been a member of the Council of Alumni Association Executives (CAAE) and the Association of Private College and University Alumni Directors (PCUAD) and is a founding member of the Council for Alumni Membership & Marketing Professionals (CAMMP). 
Chris has maintained a long affiliation with the Council for the Advancement and Support of Education (CASE). Chris has served CASE as a faculty member in the U.S., Asia and Europe; as a two-time chair of the Summer Institute on Alumni Relations; and as a member of the CASE Commission on Alumni Relations. Chris is a recipient of the CASE Crystal Apple award. 
Greek life has been an important influence on Chris' career. He is a member of Phi Kappa Psi (Ohio State chapter); was the recipient of Phi Psi's Solon E. Summerfield Scholarship, and served as President of his local House Corporation. 
Chris earned his BA and MA from The Ohio State University.