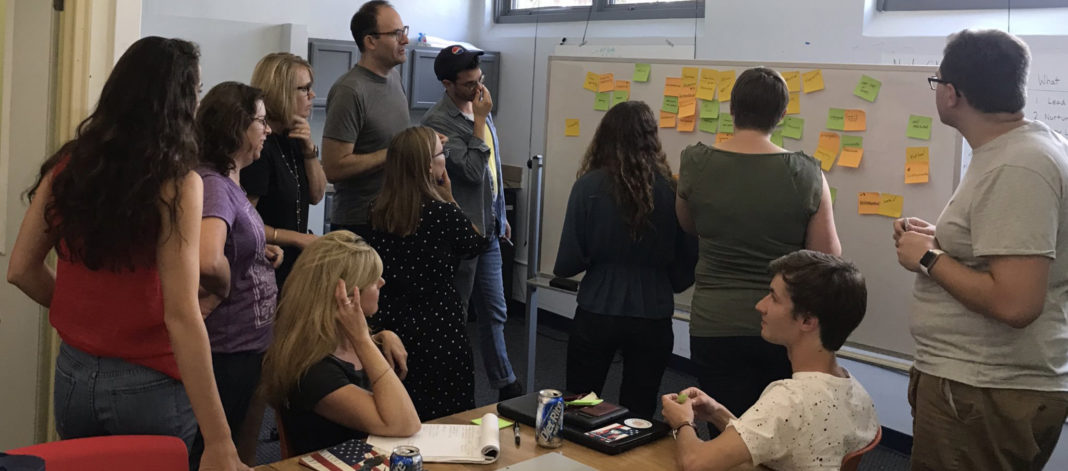 Indianapolis, August 23, 2019 —The Foundation for Fraternal Excellence and Boardable have collaborated to offer FFE member foundations special use of Boardable services through a 15% discounted rate for the first year (12 months) of a plan. Boardable is a board portal software for nonprofit board engagements – built by nonprofit leaders, for nonprofits.
Meghan Paden, FFE Seminar Planning Committee Member and Tri Sigma Foundation Executive Director, has successfully used Boardable for multiple avenues.
"Boardable has given me hours back to my workweek by streamlining all of my board and committee communications. It empowers our volunteers to schedule and execute meetings, contribute to agenda building and give quick feedback. Not to mention thankfully eliminating our Doodle poll usage. I cannot recommend it enough!"
Boardable empowers you to work more effectively with your boards and committees. They know the frustration you feel (and the hours you lose) just from organizing a meeting via email, phone, and text. They've lived it. They're from the nonprofit world, too. After looking around for the right tool but not finding it, they decided to build it. Boardable is a software platform that centralizes all communication between you and your board. Find the best meeting times, securely store all of your documents, archive discussion threads, and more—all in one place.
"I'm excited for FFE to continue growing its benefits and services for member foundations in collaboration with established experts in fundraising and nonprofit management," FFE Executive Director Ashley VanDewark said. "Access to advanced tools and resources is critical to our work in advancing the sophistication of our fraternal foundations. We're grateful to Boardable for their generosity and support and look forward to our continued work together."
FFE member foundations should contact Ashley VanDewark to receive this benefit.
Boardable is an FFE Alliance Partner, a partnership program for businesses and organizations with products or services that cater to fraternal foundations.
###
ABOUT THE FOUNDATION FOR FRATERNAL EXCELLENCE
The Foundation for Fraternal Excellence (FFE) cultivates a culture of philanthropy and care across the fraternal community. Often known as the "heart" of a fraternal organization, the FFE supports fraternal foundations and professionals as the foremost provider of programs, services and resources for fraternal fundraising. The FFE also offers scholarships to graduate students and professionals for continuing education, operational support for new and emerging fraternal foundations, and works hand-in-hand with fraternal communities and the North American Interfraternity Conference (NIC) to strengthen and improve the entire fraternity/sorority experience.