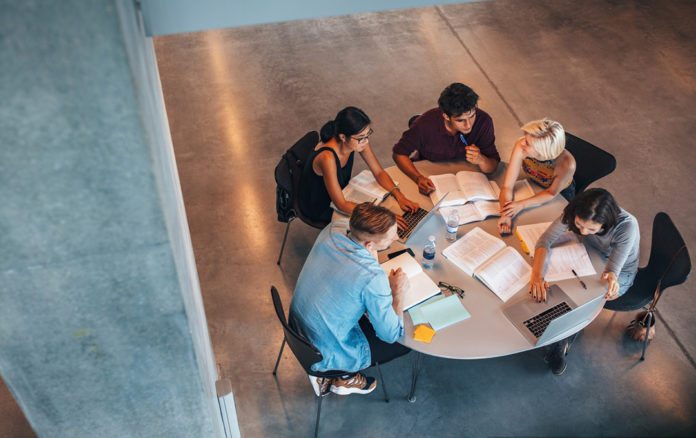 FFE is proud to be the vehicle that funds and facilitates research that validate and demonstrates the positive impact of fraternity and sorority. We know data helps you do your job better, helps you have stronger conversations with potential donors and build a better case for support. 
Just this week, we received a grant report on an exclusively FFE-funded project — and it's a doozy.
This latest data is so important we didn't want to sit on it.
Last year, we engaged the Postsecondary Education Research Center (PERC) at The University of Tennessee Knoxville to study mental health in fraternity and sorority member undergraduates compared to their unaffiliated peers. Many FFE member organizations are looking to fund programs and initiatives with these components.
While we are still working on additional resources and practical applications about this crucial data, we encourage you to get started with your work. Share this research with your staff, volunteers and long-term donors. Use on social media and include in your magazine or newsletter. Below are ready-made resources and graphics to help you start growing your case for support with this cutting-edge data.
Share the impact report directly with your donors who may be interested in mental health projects
Customize the data points using your organization's logos, photos and quotes to build fundraising collateral
Share with your organization's education and student development teams so they can use the info when building mental health programming
KEY DATA
| | |
| --- | --- |
| | Fraternity and sorority affiliated students report higher levels of positive mental health along with lower rates of depression and anxiety. |
| | Fraternity and sorority members believe that good support systems exist on campus for students going through a tough time. |
| | Fraternity and sorority members are more likely to seek therapy or counseling at some point in their lives. |
| | Members have a lower chance of being diagnosed with depression throughout their lives. |
Click the image at left to download and save the graphic for social media, newsletter or other sharing.
ADDITIONAL TOOLS
Shareable PDF: FFE Impact Report | DOWNLOAD
Full report: Mental Health Study Grant Report from the Postsecondary Education Research Center (PERC) at The University of Tennessee Knoxville by Assalone, Grace and Biddix | DOWNLOAD