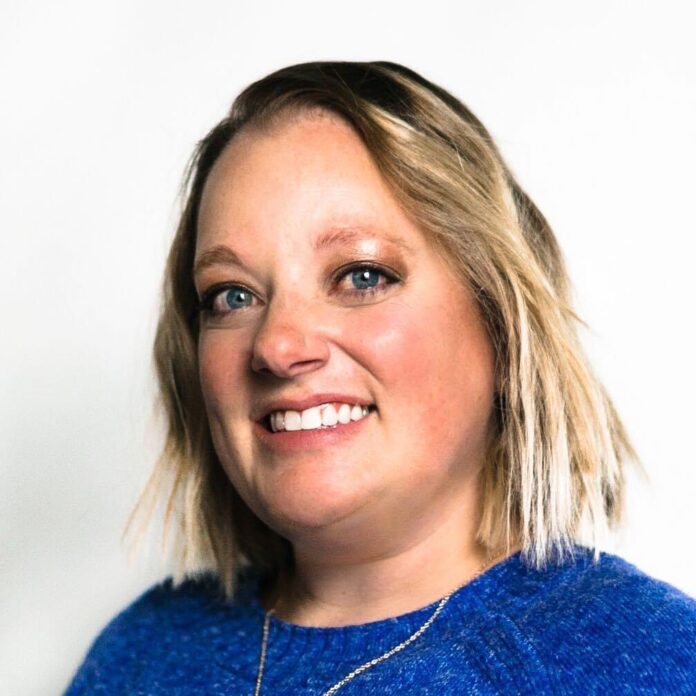 Indianapolis, October 26, 2022 – The Foundation for Fraternal Excellence (FFE) and North American Interfraternity Conference (NIC) announce the hiring of Gretchen Foran as Experience Support Manager beginning on November 7. 
This new role will increase the personalization and effectiveness of how FFE and the NIC serve their memberships and advance the fraternity/sorority experience. Foran will manage the integrity of the database and provide frontline support to constituents interacting with each organization through Salesforce. 
"Gretchen is passionate about the fraternal experience, has an impressive resume and is a skilled relationship builder. Her broad understanding of our industry will bring positive yields for both FFE and the NIC. I'm greatly looking forward to working alongside her and seeing how her thoughtful approach help us fulfill our missions with greater impact," said FFE Executive Director Ashley VanDewark. 
Foran joins the team from the National Panhellenic Conference (NPC) where she has served as the Director of Panhellenic Support and Education since 2020. For more than 10 years, Foran has worked in the fraternity/sorority industry spending time on both fraternity and sorority headquarters staffs as well as industry partner staffs.  
On accepting the role, Foran shared, "I'm excited to use my skills to enhance the user experience throughout various levels of the fraternal industry." 
Foran was initiated into Pi Beta Phi at Valparaiso University. A dedicated, lifelong member, she has held various roles with Pi Beta Phi at the local and international level as well as volunteered in various capacities with numerous other fraternal organizations since 2005. 
She can be reached at gretchen.foran@fraternalexcellence.org following her start date.  
# # # 
The Foundation for Fraternal Excellence (FFE) is comprised of more than 65 men's, women's and co-ed fraternal educational foundations and operates to advance the various needs of the dynamic industry. The FFE provides operational support for new and emerging fraternal foundations, working hand-in-hand with various fraternal communities and the NIC to strengthen and improve the entire fraternity/sorority experience through a culture of care, connection and research. 
The North American Interfraternity Conference (NIC) is the trade association representing national and international men's fraternities, including a diverse range of culturally and religious-based organizations. The NIC's member organizations boast more than 6,000 chapters located on more than 550 campuses in the United States and Canada, with approximately 250,000 undergraduate members and nearly 4.2 million alumni.