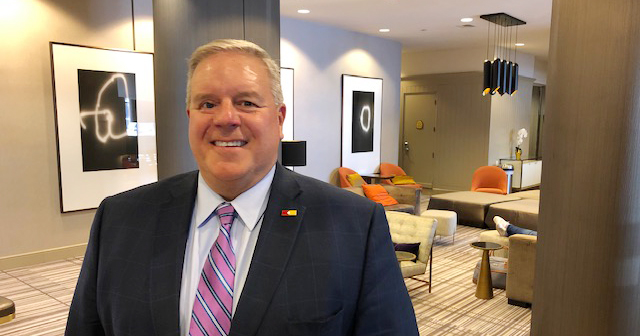 A strong communicator and people person, Ben Satcher, Jr. is a great leader of the organizational success of the Foundation for Fraternal Excellence.
Satcher is the newly elected president of the Board of Directors of the FFE. He has served as the Chief Development Officer for the Kappa Alpha Order Educational Foundation since 2011. He is a past national president for Kappa Alpha Order from 200 to 2007. He also serves as the Vice President of Political Affairs for the Fraternity/Sorority Political Action Committee. Satcher is an alumnus of KA's Delta Omicron Chapter at Clemson University and a resident of Columbia, South Carolina.
Read more from Satcher on his vision and goals:
Question: Why do you volunteer with FFE?
Answer: A strong Foundation for Fraternal Excellence organization is vital to our industry's overall success and it is important for all of us to offer our talents and resources to strengthen and improve what FFE can offer. I want to see FFE become the premier organization for our members and to have a recognizable value. I enjoy playing a small role in seeing us grow.
Q: What's one area you wish had stronger engagement from FFE members?
A: I am hopeful that our members will come to see FFE as the hub for "all things" fraternity/sorority foundation related. Seeing more of our members participate in our programs throughout the year, be it in person or through a webinar, is important to me.
Q: What's your top goal for the next year as FFE Board of Directors President?
A: My goal for the coming year is for FFE to expand upon the strategic plan we laid out over the past 18 months and continue the process of developing those initiatives into practical tools that our members can benefit from daily.
Q: You've served as national president of your Fraternity and you are now a Foundation staffer. What's your best advice to other organizations for ensuring the two entities work well together?
A: Open and consistent communication between the fraternity and the foundation is important. Additionally, a shared sense of direction and decision-making enables each organization's staffs to work together to create a synergy that benefits both organizations.
Q: What personal advice would you give to new fraternal foundation industry professionals?
A: Listen, ask questions, and take advantage of what other member organizations and FFE can offer. Engage with our partners and utilize the resources available to you through FFE.
Q: What's been your favorite part of FFE membership?
A: The relationships and friendships made with others in our industry and support our industry. It's those relationships that help us all to be better as we share ideas, challenge one another and laugh at our shared frustrations and successes.