Joe Budde, Jr.

Joe Budde Jr. is a 13-year veteran of the fraternal industry. Currently, Joe serves as the Solutions Architect with ChapterSpot, a technology company that combines the power of Salesforce with a fraternity-specific member portal. As the former Chief Financial Officer at Beta Theta Pi, Chief Information Officer at the NIC/FFE, and Chief Information Officer at Sigma Phi Epsilon, Joe has had experiences designing and supporting the operations of annual campaigns as well as capital campaigns — including helping SigEp double their annual fund in two years by creating end-to-end donor experiences that utilize personalized marketing and segmentation approaches. Joe has had extensive experience with FFE's Cygnus Survey in 2015 and 2020 — with both Beta and SigEp, giving him a front row seat to how technology and donor sentiment direct our ability to create sustainable donor experiences. Joe and his wife, Lindsay, a Kappa Alpha Theta, reside in Cincinnati with their four children.
Development Operations Workshop: Using A CRM/Database to Supercharge Our Fundraising Efforts
Eric Kerstetter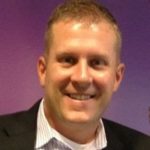 Eric Kerstetter joined Drummond in March of 2019 as the Vice President of Sales + Marketing. In August of 2020, he became the Chief Revenue Officer and is responsible for all of Sales, Client Services & Marketing for Drummond.
Eric has over 24 years of experience in the print industry.  Eric started his career at Standard Register, where he worked in their Automotive Retail vertical and the nation's largest automotive retail giants to secure document management programs in half of the publicly traded dealer groups.  Eric left the print & promotional industry for a brief period to join CafePress, a leader in the online commerce where he worked with some of the nation's most recognizable brands and names in retail and the music industry to enable B2B on-demand storefronts.  In 2014 Eric returned to the Automotive Retail market taking on all of digital for one of the nation's Top 50 Promotional Product Distributors where he launched their online storefront for their dealership partners.  Prior to joining Drummond Eric worked for SupplyLogic, a BPO company, onsite at National Vision one of the nation's largest optical retailers where he managed multi-million dollar print and promotional spend for their 1200+ locations.
Eric completed his Bachelor of Science in Logistics at Auburn University in 2020. Eric has been actively involved with his fraternity, Delta Chi, since joining.  He worked for his Delta Chi as a Leadership Consultant out of college.  He has as also served on the Board of Regents, over the Southeast and has been active in their Educational Foundation.  Eric and his wife, Shannon, recently moved to Fernandina Beach, FL where they enjoy time on the beach.
Erik Tomalis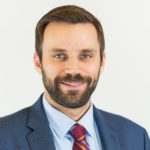 Erik Tomalis is a long-time veteran of the interfraternity movement. Throughout his illustrious philanthropic career, he served as VP of Development of the Sigma Nu Educational Foundation, leader of Charitable Partners' mid-level giving program, VP of Fundraising Services at Pursuant Ketchum, and worked with many Greek organizations like Alpha Phi, Kappa Alpha, Pi Kappa Alpha, Delta Sigma Phi, Phi Delta Theta, Alpha Tau Omega and many others.
During his experience at Pursuant Ketchum and TrueSense Marketing, Erik counseled many successful capital campaigns ranging from $1M to $100M, managed over 100 face-to-face gift officers, provided coaching and guidance to organizations with revenue ranging from $500k to $50M. At Pursuant and TrueSense, Erik created, managed, counseled and led all the mid-level and major giving initiatives and strategies for these agencies.
Most importantly, Erik has made over 4,000 face-to-face donor solicitations where he raised millions of dollars for many non-profit organizations, including areas of: healthcare, education, human services, Greek, athletics and youth-based organizations.
Today, at Virtuous, Erik is committed to helping nonprofits grow global generosity. He believes that charitable giving is about personal connections, not transactions. Generosity is driven by our passions and relationships – and givers want to feel like they are part of a movement bigger than themselves.
Through all of this, Erik understands the ways to be successful in your nonprofit organization and career. Erik resides in the Pittsburgh area with his wife, Kate and their excited sheltie puppies (Winnie & Willett). He is an Eagle Scout and is a graduate of Duquesne University and The Lilly School of Philanthropy.