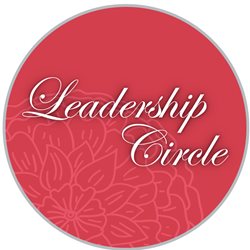 To develop informed, connected and engaged member donors, in 2015, Alpha Chi Omega launched Leadership Circle to recognize those who give $1,000 or more in unrestricted gifts annually.
These donors receive specialized communication to keep them in-the-know. Since the program's launch:
The Foundation staff has hosted quarterly webinars for donors to hear from fraternity and foundation leaders about various topics relevant to the Alpha Chi Omega and fraternal experiences.
Donors also receive an e-newsletter three times a year with impact stories.
They are invited to join a private Facebook group, where the Foundation live streams from programs and events, like Leadership Academy, answering donors' questions in real-time.
Creating these outlets for major donors to interact with Alpha Chi Omega's leaders and each other has given them a deeper connection to the organization.
"For example, when reporting on hard topics like chapter closings, the Foundation has been able to foster a relationship of transparency and demonstrate thoughtfulness," said Madeline Plesac, Associate Director of Advancement. "Don't shy away from addressing these topics!"
Further, by engaging them through Facebook, the Foundation has been able to give them an insider experience that they wouldn't otherwise have, helping them understand the impact they're making by supporting the Alpha Chi Omega Foundation.
FFE recognized this program with a 2018 Award of Distinction for Best Communications Effort.