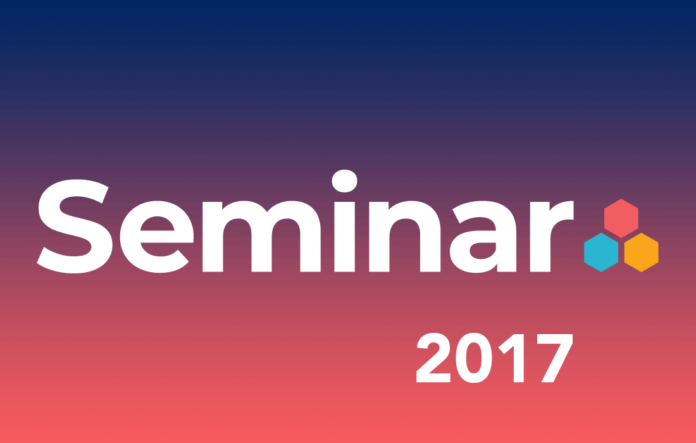 21ST CENTURY DIGITAL BROTHERHOOD AND SISTERHOOD
Brian Gawor, Ruffalo Noel Levitz
Your members are spending their time—and making donations—online. New digital tactics to engage donors are changing how we raise money. This session provided an overview of key tactics to increase engagement, like targeted digital advertising, retargeting, geo-location and crowdfunding, and how to use them effectively.

ALIGNING FOR SUCCESS: THE JOURNEY TO ONE TRI DELTA
Stacey Cox, Tori Campbell, Ginger Smith and Carol Helmus, Delta Delta Delta Foundation
Recognizing the need to take a member-centric approach to business, Tri Delta's separate entities set out on a journey to engage members and donors in One Tri Delta, rooted in the organization's Purpose, ideals and shared values. Tri Delta foundation staff and volunteers share their story of success through alignment, including the obstacles and challenges, the difficult decisions, and most importantly, the rewards that come with increased member and donor engagement. This handout is also part of the resources from this presentation.

ARE YOU PREPARED FOR CHANGES IN FINANCIAL REPORTING?
Micki Siner and Lori Robertson, VonLehman & Co., Inc.
The Financial Accounting Standards Board (FASB) has not updated its financial reporting requirements for nonprofits since 1993. This is about to change with the issuance of FASB ASU 2016-14, Presentation of Financial Statements of Not-For-Profit Entities. In an attempt to help nonprofits "tell their story" and provide more relevant information about organization resources and changes in those resources, the FASB has issued this new standard effective for fiscal years beginning after Dec. 15, 2017, with earlier adoption permitted. This presentation reviews the changes, discusses how they affect your organization and covers steps to stay in compliance.

A WIN-WIN-WIN: INVESTING FOUNDATION RESOURCES IN CHAPTER HOUSING LOANS
Allison Rickels and Jim Tobin, The FarmHouse Foundation & John Christopher, Fraternal Law Partners
When housing grants for educational needs of chapter housing aren't enough to build or renovate a chapter house, local housing associations may need financial assistance. Many times they seek a local bank's help, and the FarmHouse Foundation wanted to be the resource for these needs with the Chapter Housing Loan Program. With this presentation, you'll learn how one foundation took a dormant program to the next level, involved donors in the process and is now making significant investments in chapter housing.

CHAPTER AND DIRECTED GIVING: WHAT WE'VE LEARNED AND ARE LEARNING
Ben Nicol, Phi Kappa Psi Foundation & Kim Jones, Willow Marketing
New data is changing the way donors align with brands and organizations. We know that for many of our members, their strongest connection to our organization and what matters to them is their local chapter experience or a specific program, and being able to make a gift that will directly impact those areas. As follow-up to Seminar 2016's popular session on embracing chapter giving, this presentation takes you through what's worked, what hasn't and areas for continued improvement.

COMMUNICATING AN INSPIRING MESSAGE IN THE MIDST OF A CRISIS
Heather Moore, Jane Wilson and Nick Weber, Faegre Baker Daniels
Whether it's member discipline, a chapter dispute, campus safety, or any number of situations, a crisis can emerge from anywhere. While many crises have legal considerations, they often require an array of additional decision points that require rapid collaboration among disparate decision-makers. In this session, the team from Faegre Baker Daniels discussed how fraternities and foundations can integrate effective legal counsel with a practical, sensitive approach to the legal and non-legal issues that accompany a crisis.

CREATING A CULTURE OF PHILANTHROPY THROUGH YOUR CAPITAL CAMPAIGN
Elizabeth Knuppel, Skystone Partners & Alicia Favata, Delta Zeta Foundation
What is the fastest and most exciting yet inexpensive way to raise money? When done well, a capital campaign is the most certain path to build an organizational culture of philanthropy and create sustainable revenue to achieve your vision. Learn strategies and tactics to raise giving and activity among board members, enhance your profile among alumni/ae and raise substantially more money in considerably less time.

DO-IT-YOURSELF ANNUAL FUND ASSESSMENT
Donald Souhrada, Greek Giving
Looking for answers to weaknesses in your fundraising program? The answer is in your data. This session provided a simple tool for evaluating data to find the strengths and weaknesses of a fundraising program. Two case studies where this tool was applied analyzed how using data improves fundraising success.

ENCOURAGING REPEAT PERFORMANCES: THE IMPORTANCE OF STEWARDSHIP AND REPORTING
Allison Rickels, The FarmHouse Foundation
By definition, stewardship means "the careful and responsible management of something entrusted to one's care." When donors invest their hard-earned money into your organization, they trust you will not only take care of their gift but that you will also appropriately thank them and show them the impact of their investment. This presentation looks at the importance of reporting in the stewardship process and how to mathematically measure your impact, fundraising results and expenses. It also explores why having a comprehensive stewardship program is the most essential part of fundraising.

FOR NOW, FOREVER: A CAMPAIGN FOR "GREATEST NEED"
Marsha Grady, Alpha Chi Omega Foundation & Cheri O'Neill, Ball State University Foundation
"You can't do a capital campaign for programming!" "Our last campaign only raised $1 million—and barely made that! How on earth can we raise $7 million?" "Are we really ready to do a capital campaign?" These were among the objections and challenges raised by leaders and staff (and donors) of the Alpha Chi Omega Foundation as they prepared to launch a comprehensive campaign to fund current and future educational programming initiatives. This session covered learning moments from what they got right, where they missed the mark and what will enable greater campaign success in the future.

GOVERNMENT RELATIONS: WHAT WE ALL NEED TO KNOW AND DO FOR THE FUTURE OF FRATERNITIES AND SORORITIES
Julie Burkhard, North American Interfraternity Conference
The importance of the fraternity and sorority community's involvement in government relations and advocacy cannot be overstated. Students, volunteers, national officers and headquarters staff must become educated and aware of the issues that currently challenge the experience and our relationship with higher education. In this session, Julie Burkhard, NIC Chief Legislative Officer, reviewed the NIC's approach to government relations, the six legislative priorities the NIC has established and action steps that everyone can take to help ensure the success and existence of fraternities and sororities.

HOW TO ROCK YOUR ONE-MAN-BAND
Jason Anhorn and Gary DelPiano, Alpha Chi Rho Educational Foundation & Jennifer Pendleton, Aly Sterling Philanthropy
For small staffs, it's crucial to build your band of brothers and sisters. Developing a Board strategic plan, training and leveraging alumni volunteers and outsourcing marketing and communication has been the key to success for the one-man band at the Alpha Chi Rho Educational Foundation. See how the current Foundation President and staff member took calculated financial risks and the lessons learned along the way.

I JUST CALLED TO SAY I LOVE YOU: PRACTICAL AND INSPIRING OPPORTUNITIES FOR MEANINGFUL BOARD ENGAGEMENT
Anji Roe Wood, Phi Mu Foundation
Your foundation volunteers have probably participated in training sessions to solicit gifts. How are they at building and cultivating long-term relationships with donors? Members who only hear from organizations with donation requests are more likely to disengage, and stewarding current donors for retention is more affordable than finding new ones. This session examined how you can develop a volunteer stewardship effort that includes simple, highly relational strategies any volunteer can manage, and how to streamline recording thoughtful touch points in one place.

INFLUENCE WITHOUT AUTHORITY: MOVING DONORS AND COLLEAGUES INTO POSITIVE ACTION
Starla West, Starla West International
Leadership has little to do with seniority or hierarchical position. Rather, it is social influence that maximizes the efforts of others toward a shared goal. As organizations get less hierarchical, they're relying more and more on leaders with Executive Presence—those who can positively influence others to align their actions with your goals. In this session, Executive Coach Starla West explained how to connect, build rapport and communicate to command attention, establish trust and evoke response.

INSPIRING DONOR LOYALTY
Dr. Adrian Sargent
This session explored why retention is an issue for the nonprofit sector and reviewed current patterns of performance. Dr. Sargent outlined the difference strategy and approach based on "donor lifetime value" can offer, what the term means, how to calculate it and how to implement change. He also outlined the three big drivers of donor loyalty—satisfaction, commitment and trust—and explained how they're measured and enhanced.

INVESTMENTS 101: HOW TO RESPOND TO INVESTMENT-RELATED QUESTIONS FROM DONORS AND THE ABC'S OF PLANNED GIVING
Sean Brady and Meghan Pietrantonio, SunTrust Foundations and Endowments Specialty Practice & Jennifer Webb, Alpha Delta Pi Foundation
Explaining your endowment can be a challenge for development professionals who are not actively involved in the decision-making process. This presentation will help you respond to common investment-related questions you receive from donors about their endowment gift.

LESSONS LEARNED FROM BUILDING A RECURRING GIFT PROGRAM
Ryan King and Matt Brawner, Beta Theta Pi Foundation
Recurring gift programs are a hot topic in the fundraising world because of their potential to increase donor engagement and retention. In 2015, as Beta Theta Pi staff faced a falling retention rate and struggled to engage young alumni, the Beta Theta Pi Foundation decided to launch a recurring gift program—the Auto-Kai Club—that resulted in many lessons learned in just two years. In this presentation you will learn about the successes and challenges of the Auto-Kai Club and discuss key factors for building and maintaining a solid recurring gift program in the fraternal industry.

THE SOCIAL PSYCHOLOGY OF GIVING
Dr. Adrian Sargent
This presentation explores results of research on relationship fundraising that examines how people form relationships with friends and family and how nonprofits can learn to build more meaningful relationships with supporters.

STAFFING FOR PHILANTHROPIC SUCCESS
Jennifer Pendleton, Aly Sterling Philanthropy
Fundraising success depends on having a consistent, strategic leader. Unfortunately, fundraising staff turnover averages between 15-16 months. Many professionals report that they leave because they're feeling unsupported, unprepared and under-resourced. For fraternal foundations, add in the travel expectations along with evening and weekend job expectations. This presentation discusses key strategies that can be used to attract and retain talented fundraisers.

STARTING FROM SCRATCH: RECONSTRUCTION OF A VALUES-BASED SCHOLARSHIP APPLICATION
Leslie Martin and Kate Morales, Delta Gamma Foundation & Robert Davis, SmarterSelect
With hundreds, even thousands, of applicants every year and donors' money on the line, the need for a streamlined and improved merit-based scholarship and fellowship application process emerged for Delta Gamma. The Delta Gamma Foundation brought a diverse committee together to assess current and future needs, resulting in a complete reconstruction of their applications using SmarterSelect. This presentation explores the process of dismantling an application that had been in place for decades and thoughtfully reevaluating what "merit-based" means.

TURNING DATA INTO DOLLARS
Brandi Barber and Elizabeth Wojcik, Computer Systems Innovations
Foundations often struggle to collect the right data, maintain it over time and use it to drive donations. This session discussed questions to ask members and donors, from personal interests to giving preferences, and how to use responses to increase giving. Presenters also spoke about identifying and tracking donors through solicitation and cultivation.