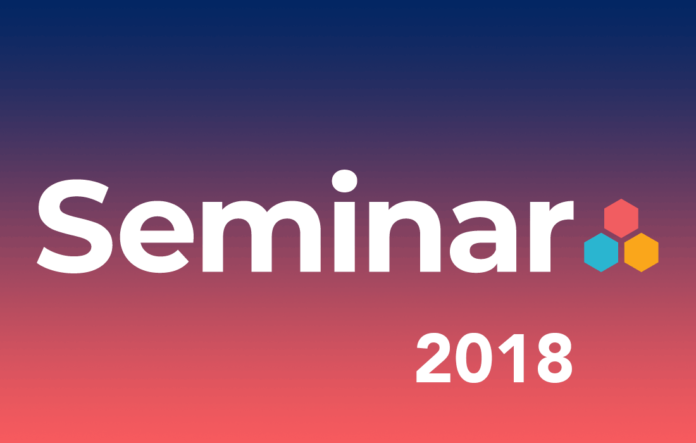 KEYNOTE SPEAKER PRESENTATIONS

2018 GIVING USA REPORT
Melissa Brown, Principal, Melissa S. Brown & Associates, LLC and Adjunct Faculty, Lilly School of Philanthropy
In her keynote session, Melissa will share groundbreaking 2017 research on key fundraising metrics, insight into important changes in donor preferences and habits, and leading intelligence.

IS YOUR LEADERSHIP AWAKE? GOVERNING WELL IN TODAY'S COMPLEX ENVIRONMENT
Deborah J. Daniels, J.D., Partner, Krieg DeVault LLP
In 2017, Deborah conducted an in-depth review of the policies and practices of USA Gymnastics, resulting in a comprehensive set of recommendations for significant change. This report, now widely referenced as the "Daniels Report," has served as a blueprint for change in Olympic sport governance. Deborah's vast experience with not-for-profit governance failures will provide a backdrop for her discussion of the obligations of non-profit boards and the perils of failing to live up to those obligations.
BREAKOUT SESSION PRESENTATIONS

ENGAGING YOUR BOARD IN FINANCIAL OVERSIGHT
Michelle "Micki" Siner, CPA, Shareholder; Lauren Kreutzinger, CPA; Lori Robertson, CPA, PrincipaL, VonLehman CPA & Advisory Firm
This presentation is part of the Nonprofit Finance & Accounting Track presented by Alliance Partner VonLehman CPA & Advisory Firm and explores: What is financial oversight?; What financial information does a board need to be successful? What is the role of the audit committee?

GRANT AND SCHOLARSHIP APPLICATIONS THAT WORK
Kate Morales, Program Specialist, Delta Gamma Foundation; Robert Davis, Founder and President, SmarterSelect
With hundreds, even thousands of applicants every year, and donors' money on the line, the need for streamlined, efficient and easy-to-use applications is imperative. When looking to meet the needs of applicants, evaluators, donors and staff, fraternal foundations need a process that meets those needs. This presentation covers the ways to format applications to meet the values of your organization, the needs of your audiences, and ways to save time using the tools of SmarterSelect.

HOW TO BUILD A SUCCESSFUL PLANNED GIVING PROGRAM
Wesley Wicker, Principal and Partner, Columns Fundraising & Maggie Coons, Director of Planned Giving and Interim Executive Director, Kappa Kappa Gamma Foundation
Gifts from estates account for the majority of endowment and invested funds in fraternal foundations. In fact, our recent study shows the top five gifts to fraternal foundations equals 40 percent of those organizations' investment portfolios. We believe all foundations may implement easier, effective and inexpensive practices to increase planned gifts from alumni. This presentation provides examples of materials and best practices from foundations and organizations that have demonstrated a successful, sustained planned giving effort.

HOW TO CARE FOR YOUR RESTRICTED FUNDS IN THE LONG TERM
Kitty L. deKieffer, Executive Director, Gamma Phi Beta Foundation & Lisa Lyman Gray, Director of Business Operations, Gamma Phi Beta Foundation
When we spend so much time as fundraisers cultivating and soliciting donors to provide our organizations with major restricted funds, we should honor their wishes by appropriately caring for these funds. This presentation teaches the agreements, properly accounting for the restricted funds, and ensuring that these funds will last in perpetuity.

HOW TO LEVERAGE DONOR ENGAGEMENT TO INCREASE GIVING & RETENTION
Jason Anhorn, Chief Operating Officer, Alpha Chi Rho Educational Foundation; Jennifer Pendleton, CFRE, Vice President, Aly Sterling Philanthropy
In addition to making donors feel "in the know," intentional donor engagement and communication can raise more money. The Alpha Chi Rho Educational Foundation grew its donor base by 41 percent and increased giving by 25 percent in 2016-17. This presentation provides a look at what was learned to continue this trend through effective donor retention.

HOW TO RAISE $1 MILLION UNRESTRICTED: AN UPDATE
Larry Wiese, Executive Director, Kappa Alpha Order Fraternity and Educational Foundation & Erik Tomalis, Managing Partner and Tony Smercina, Managing Partner, Primeridia
We all know raising unrestricted dollars is a challenge. A few years ago, KA set a goal to reach 1,000 annual donors giving at least $1,000 per year to their 1899 Society. They're on pace to hit 1,000 and will share their successes, experiences, challenges and strategies!

INTER-ORGANIZATIONAL COLLABORATION TO MAXIMIZE POTENTIAL
Heather Moore, Counsel & Jane Dall Wilson, Partner, Faegre Baker Daniels LLP
It can be challenging to discern how a fraternal foundation can and should relate to its affiliated 501(c) (7). While it is advisable to maintain certain formalities between the Code section 501(c)(3) organizations and the affiliated Code Section (c)(7) organization for federal tax exemption purposes and from a corporate governance perspective, it is also important to consider how the two organizations can effectively and permissibly collaborate to maximize the potential of both organizations. This session by Alliance Partner Faegre Baker Daniels provides a brief primer of the differences between 501(c) (3) and 501(c)(7) organizations and why those distinctions matter, as well as concrete ways in which 501(c)(3) and 501(c)(7) organizations may collaborate.

INTERSECTION OF COMMUNICATION, FUNDRAISING & STEWARDSHIP: FOUNDATION SUCCESS
Allison Foster, Advancement Officer & Madeline Plesac, Associate Director of Advancement, Alpha Chi Omega Foundation
The problem we seek to solve as fundraisers and foundations is gaining buy-in from donors on the programs provided to the members of our organizations. Collaboration with program staff is essential in developing resources to share with donors for major gift proposals and stewardship. This presentation provides tips on gathering information, formatting proposals and cultivating strong relationships with program staff. Additionally, it demonstrates how to utilize specialized giving days to enhance strategies for stewardship.

IS YOUR FOUNDATION ACTUALLY ADVANCING YOUR MISSION?
Kate Morales, Program Specialist, Delta Gamma Foundation
Whether led by the foundation or fraternity, all of our organizations have a mission—but how do you know if your programs and efforts are truly working to advance it? All of our programs should have a reason for existing. Ask yourself, "Are these programs helping us to achieve our desired goals or setting us back?" This presentation provides tangible ways to assess your program and fundraising efforts to measure your mission impact.

IT'S NOT YOUR IMAGINATION: SIX-FIGURE FUNDRAISING IN ONE DAY
Sarah Cone, Director of Development Operations, Alpha Delta Pi Foundation & Emily Lowry Millhiser, Foundation Operations Director, Sigma Phi Epsilon
Giving days have become the latest buzz in fundraising, from MIT's $3.4 million fundraiser on Pi Day (March 14) to #GivingTuesday each November. Both SigEp and ADPi joined the movement in 2016 with their inaugural giving days and followed with even more success in year two. In this presentation, Emily and Sarah will share the lessons their organizations have learned while raising more than $1 million combined to help inspire your success for your first—or next—day of giving. Topics include: Recruiting and deploying your ambassadors; Leveraging matching and challenge gifts; Engaging your volunteers for success; Making the most of chapter support; Online platform vs DIY.

MAKING SENSE OF FASB'S NEW NONPROFIT REPORTING STANDARDS
Michelle "Micki" Siner, CPA, Shareholder; Lauren Kreutzinger, CPA; & Lori Robertson, CPA, Principal, VonLehman CPA & Advisory Firm
This session is part of the Nonprofit Finance & Accounting Track presented by Alliance Partner VonLehman CPA & Advisory Firm and explores applying FASB ASU 2016-14: Presentation of financial statements of change to nonprofit entities and the new/proposed standards.

MANAGING THE GAP: MEETING GEN XERS AND MILLENNIALS WHERE THEY ARE
Melissa Brown, Principal, Melissa S. Brown & Associates, LLC and Adjunct Faculty, Lilly School of Philanthropy
Long-term trends in giving are changing with Gen X and Millennials showing different priorities and values than their parents and grandparents. New giving vehicles and increased philanthropic opportunities challenge organizations and donors alike. How can your organization use data and trend information to plan and respond in this period of change? This presentation helps us examine current research about trends in giving and apply it for our organizations to help us raise more money for the causes we serve.

NONPROFIT FINANCE 101
Michelle "Micki" Siner, CPA, Shareholder; Lauren Kreutzinger, CPA; & Lori Robertson, CPA, Principal, VonLehman CPA & Advisory Firm
This presentation is part of the Nonprofit Finance & Accounting Track presented by Alliance Partner VonLehman CPA & Advisory Firm and explores: Do you know how to read financial statements?; Form 990: What the watchdogs are watching; Your nonprofit is only as strong as its bookkeeper; Cash flow projections and budgeting; Internal controls; How to proceed when fraud is suspected; Audit coming? How to prepare.

PRACTICAL TIPS FOR DEVELOPMENT OFFICERS
Nathan Wight, Chief Advancement Officer, Delta Sigma Phi & Tony Smercina, Managing Partner, Primeridia
This presentation focuses on providing fundraisers with practical tips for the most important areas of the job: prioritizing prospects, securing and preparing for the visit, conducting the visit and appropriate follow-up. Each section includes best practices, as well as how to be effective with your time on the road and in the office.

SISTERHOOD NEVER STOPS: CHI OMEGA FOUNDATION'S NOTES FROM AN HISTORIC CAMPAIGN
Sally Kimball, Executive Vice President; Lisa Benge, Co-Director of Development Operations; & Rebecca Dark Stine, Co-Director of Development Operations, Chi Omega Foundation
The Chi Omega Foundation's Sisterhood Never Stops Campaign was the largest completed in women's fraternal history, spanning four years and surpassing its $20 million goal with $27.2 million. From its May 2012 launch to its December 2016 conclusion, 22,920 donors of all ages from 50 states and around the globe raised these landmark funds to educate Chi Omega women and preserve the Sisterhood for future generations. This presentation shares the notes from this landmark campaign, including initiating a "quiet phase," launching a comprehensive campaign, working with an agency to draft a narrative, using challenges led by alumnae to engage targeted groups, and providing status reports and donor impact results.

THE TAX GUY WHO BECAME THE PSYCHOLOGY GUY
Peter Ticconi, Senior Consultant and Planned Giving Coach & Scott Sikes, Principal & Partner, Columns Fundraising
For the experienced professional, this presentation by Alliance Partner Columns Fundraising better prepares you to meet donors/prospects and provide example phrases/practices in asking questions to help them determine their legacy strategy and how to arrange a charitable legacy. For those new to major gifts/planned giving, this presentation better prepares you for relationship-building with donors/prospects and to focus on what's most important—listening to donors rather than selling them an idea.