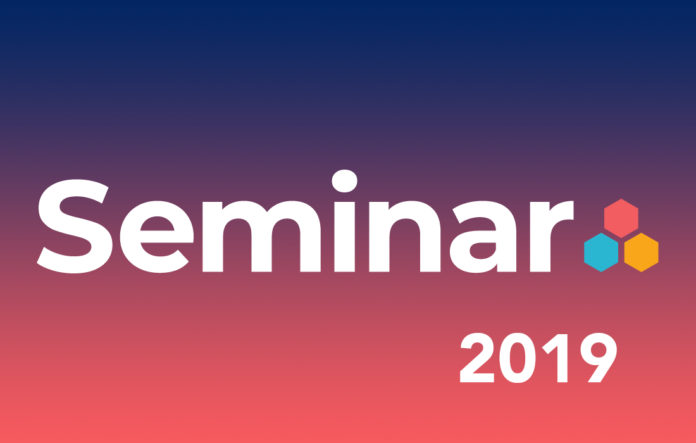 KEYNOTE SPEAKER PRESENTATIONS

USING DATA TO OPTIMIZE YOUR FUNDRAISING
Brady Josephson, Vice President of Innovation and Optimization, NextAfter 
Why do people give? It's a foundational question for any fundraiser or organization but the answer, or answers, are multi-faceted and can be quite complex. This is where data from real interactions with real donors can help narrow the gap between what we think, what people say, and what donors actually do. Brady will provide a simple framework to think about data and how it can be collected, interpreted and used by any organization to better understand their donors and improve their fundraising results. Full of real experiments and examples you'll walk away with new ideas to try and, hopefully, a better concept of how to use data to benefit your work.
RESULTS OF THE LATEST 990 RESEARCH
Patrick Alderdice, CEO, Pennington & Company; Aaron Parker, Vice President, Pennington & Company 


Pennington & Company has researched, compiled and evaluated IRS Form 990 filings for fiscal years 2003 to 2018 for fraternal foundations. They will deliver the findings of their research and discuss the trends from both the administrative and donor perspectives, as well as analyze the opportunities and challenges that fraternal foundations face in regard to operations and fundraising. This session provides baseline data

on the state of the industry in regards to assets, dollars raised and various expenses. It also provides comparisons to higher education and public and private foundations.
BREAKOUT SESSION PRESENTATIONS

DOUBLE YOUR MAJOR GIFTS AND DRAMATICALLY IMPROVE YOUR ROI
Mark Wilkison, Principal and Partner, Columns Fundraising; Wes Wicker, Principal and Partner, Columns Fundraising
Do you know what your ROI is both collectively and for each segment of your fundraising program? Even though we know that the ROI of major gift programs is most likely the highest, Greek organizations continue to under-invest in this area. Join us as we explore ways to increase investment in high ROI major gift fundraising, while at the same time working on growing the annual fund to provide a pipeline of future major gift donors.
MANAGING RESERVES WHEN CASH FLOWS ARE UNEVEN


Colleen Doremus, Director, SunTrust Bank Foundations and Endowments Specialty Practice; Laura Galaida, First Vice President – Client Manager, SunTrust Bank Foundations and Endowments Specialty Practice
Many foundations and grantmaking organizations struggle with issues surrounding cash management: what is the appropriate allocation of funds between short-term reserves and long-term endowments? How much should an organization like ours retain in operating reserves? How do we demonstrate and document our fiduciary oversight to the board and our donors? In this discussion, we will discuss the importance of a strategic cash management approach. Considering interest rate increases over the last several years, foundations now have an opportunity to leverage higher yielding investment and deposit products to complement their higher endowment returns. We will share examples and case studies of similar organizations who have reevaluated their cash needs, identified more appropriate products and earned additional income all to better serve their missions.
TALENT RETENTION AND RECRUITMENT: READY, OR NOT?


Kelly Wesley Taylor, Founder, Trek Advancement; Hallee Winnie, Executive Director, Pi Beta Phi Foundation
The tsunami of leadership transition is here – are you prepared to retain and recruit talent that is critical to relationship development success? It is projected that the nonprofit sector will need to replace the equivalent of every C-suite position over the next few years. What's causing this turnover to happen? It's not just about Baby Boomers retiring — which they are. However, many professionals are leaving for other opportunities due to concerns of compensation and lack of development and growth opportunities in their current roles. Some turnover is good and healthy, but you must have a succession plan to deal with the inevitable. However, undesired turnover is expensive and unproductive! This session will explore the components of a good succession plan as you prepare for the inevitable and best practices to recruit and retain executive talent via compensation benchmarking and providing learning and growth opportunities for all employees.
THE NUTS AND BOLTS OF CAMPAIGN PLANNING


Sara Cullins, Director of Development, Kappa Delta Foundation; Michelle Rabideau, Vice Chairman, Kappa Delta Foundation
Capital campaigns are composed of a well-established system of processes — case development, feasibility study, silent phase, public phase. Underneath these bolded headings are several key steps necessary to preparing for a successful campaign. The significance of conducting a financial projection analysis, educating and gaining consensus among both national boards and stewarding top leaders must not be overlooked. In this session, we will detail the steps we have taken to prepare for our capital campaign and gain the support of leadership and key donors and will provide attendees with templates they can take and use in their own campaign planning.
THE PUSH AND PULL OF ENTERPRISE COMMUNICATIONS


Deana Kaplan, Director of Communications and Direct Response, Phi Kappa Psi Foundation; Tony Vukusich, Vice President of Advancement, Delta Tau Delta Foundation
Often enterprise communications efforts can feel like participating in tug-of-war. The need for unified communications is universal; but especially within membership organizations that operate on a two-entity model. Unfortunately, in many cases communications efforts have different goals and audiences in mind. In this session, the presenters will cover strategies for establishing enterprise-wide communications efforts and accomplishable first steps for bridging the relationship gap that can exist.
8 IDEAS TO GROW, IMPROVE AND OPTIMIZE YOUR RECURRING GIVING PROGRAM


Brady Josephson, Vice President of Innovation and Optimization, NextAfter 
A recurring donor is worth 2.7x more than a one-time donor in a year and 5.4x more over their lifetime. And yet, many organizations aren't focusing a lot of their time and energy on acquiring recurring donors, particularly online. Why is that? And what can be done about it? This session will share more on why recurring giving is so important for nonprofits, today and into the future, and provide actionable tips and ideas to improve and optimize your recurring giving program based on real experiments and original research gathered from making multiple donations to 115 nonprofits and tracking the communications received for 3 months.
BENEFITS AND BARRIERS OF MANAGING A REMOTE TEAM


Desiree Paulhamus, Tri Sigma Foundation; Meghan Paden, Tri Sigma Foundation
Whether you have an entire team working remotely or you have only recently considered remote candidates for your foundation, managing a remote team has its own set of benefits and barriers. This session will give you both an executive and a staff member perspective to better understand the virtual team dynamic. We'll share insight behind our journey to create a strong organizational culture for our remote team. You'll leave with tips and resources to further develop your leadership to support current and future remote staff.
BENCHMARKING, INVESTMENT PERFORMANCE AND DONOR STEWARDSHIP


Dan Cravitz, Vice President and Institutional Investment Advisor, AMG National Trust Bank; Emily Musser, Vice President of Client Relations, AMG National Trust Bank
How does your foundation's investment performance compare? This is an open-ended question that Foundation executives, board members and major gifts fundraisers should have the tools to answer. During this session, find out how your foundation returns compare to recent studies from a broad group of higher education foundations and endowments. Benchmarking your foundation's investments often centers around investment returns. Definitely a key metric, though investment returns only show the results of decisions. Is there a benchmarking framework that could help indicate if you are on track toward your target investment return? Given the market volatility and challenges that we all see and continue to expect, your benchmark framework can also help in communication with major donors who have a keen interest in how their gifts are being invested to support the future of your sister- and brotherhood. Please join us for a discussion of how benchmarks, investment returns and donor stewardship can be integrated.
FUNDING COMMUNICATIONS, LEADERSHIP AND OTHER EDUCATIONAL ASPECTS OF RECRUITMENT WITH FOUNDATION GRANTS


Josh Orendi, Co-Founder and Chief Business Development Officer, PhiredUp | TechniPhi; John Christopher, Partner, Fraternal Law Partners; Jonathan Brant, Foundation Director, Beta Theta Pi Foundation
It is possible to fund the communications, public speaking, leadership, etiquette and other training, and the associated integrated technology, with foundation grants? We'll explain based on Fraternal Law's legal assessment of Phired Up's growth system conducted in 2019. The session will invite questions and discussion.
ONLINE FUNDRAISING – WHAT YOU NEED TO KNOW BASED ON 1600 EXPERIMENTS


Brady Josephson, Vice President of Innovation and Optimization, NextAfter 
Why do people give? A fundamental question that we need to be able to answer if we are going to connect with donors and grow giving and a question where the only people who can answer it are donors themselves. That's why experiments that focus on what donors do, not just what they say, can shed light on their reasons for giving and help you optimize and improve your own online giving experience. This session will introduce essential online fundraising concepts and then look at how your email fundraising and donation pages can be optimized based on 1600 real experiments and original research from over 400 nonprofit organizations. Be sure to bring your own email and donation page examples to be reviewed as a group and some extra paper to write down ideas, craft subject lines and even write full emails.
TO CAMPAIGN, OR NOT TO CAMPAIGN, THAT IS THE QUESTION


Ryan King, Associate Executive Director, Delta Upsilon Educational Foundation
The annual fund is the backbone of any foundation, but sometimes taking a leap and launching a capital campaign is necessary to fund new and exciting programs for your organization. This session will explore the relationship between the annual fund and the capital campaign, and participants will use success factors to identify way's their organizations can bring these two critical fundraising strategies to the next level.
A CANDID (AND IMPROMPTU) CONVERSATION ABOUT PLANNED GIVING


Michelle Rabideau, Vice Chairman, Kappa Delta Foundation
Best practices, documenting and more on planned giving.
ARE YOUR CHAPTERS CROWDFUNDING? (YES)


BillHighway, Zeta Tau Alpha Foundation
Crowdfunding is here to stay. Yet, many foundations have not embraced it because of resource or technology constraints. Learn how Zeta Tau Alpha Foundation took a leap of faith on a turnkey fundraising solution with Billhighway and CrowdChange that includes crowdfunding, mobile access, lockbox, and recurring donations. Hear about their experience, ROI, and how you can implement elements of this solution that work for you, at your own pace. You don't have to do it all to see a positive change.