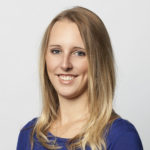 Megan Caldwell is a Tri Sigma alumna from the Alpha Omicron chapter at the University of Central Arkansas. She has been on staff with Tri Sigma for four years and brings over 10 years of experience in nonprofit fundraising, donor relations and marketing. Currently, she serves as the director of donor engagement which oversees the annual fund, development campaigns and donor stewardship. Megan lives in central Arkansas with her husband and two children.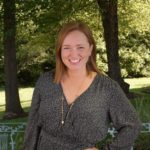 Anne Curosh joined the Alpha Chi Omega Foundation team in 2017 and a lot has changed since then, but her excitement for fundraising has remained a constant as the associate director of annual giving. Anne is an Alpha Chi Omega from Purdue University and loves getting back to campus any time she can to visit and cheer on the Boilers! She lives in Fishers, Indiana with her husband, Kevin and 18-month daughter, Sophia.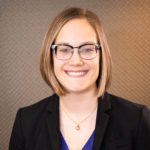 Melissa Hammer lives in Lexington, Kentucky, with her husband, Joe, her daughter, Eva and their retired racing greyhound, Hip Hop. She has a BA in English and Spanish from Bradley University and an MA in organizational leadership from Western Kentucky University. She serves as associate director of communications for the Kappa Delta Foundation and is a housing volunteer for the KD chapter at Bradley University. She's also an active member of the Junior League of Lexington. In her spare time, Melissa enjoys reading books, exploring the Bluegrass and spending quality time with friends and family.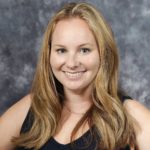 Lesley Miller is a Chi Omega alumna who joined the Zeta Beta Tau Foundation nearly four years ago as the annual fund and communications manager. Prior to the Zeta Beta Tau Foundation, Lesley ran employee communications for Fender Musical Instrument Corp. and served as the director of public relations and community relations for the WNBA's Phoenix Mercury. She lives in Phoenix with her husband and three boys.