After learning the basics in the fundamentals 101 workshops (Recaps: Day 1, Day 2), build ongoing connections through a weekly 201-level cohort series that allows for a deep dive into specific individual projects. You will be asked to prepare information on real-life examples from your day-to-day activities to discuss with the group as part of this cohort's coursework. All series discussions are Fridays from 11:00 am – 1:00 pm Eastern.
ABOUT THE SESSIONS
APRIL 30
CULTIVATION: Moving from Alumnus to Donor and Donor to Transformational Donor; Getting to the 'Why'
Maximize your prospect visits to ensure you are connecting donors to their experience while building the case for your organization's mission. Practical application discussion: Facilitating meaningful discussions that excite a donor to give. Trial and try on new discovery questions to cultivate your prospects. 
Expert facilitators: Jacquie Kasner, Vice President, Pennington & Co., and Brianna McKay, Vice President, Pennington & Co.
Homework: Complete this worksheet, Crafting Your Story
WATCH:
MAY 7
SOLICITATION (Part 1): Anatomy of the Ask to Move Beyond Transactional Gifts
Utilize your cultivation experience to move through a solicitation meeting to secure more meaningful gift amounts. Practical application discussion: Anatomy of the ask with an experimental "ask" of your peers.  
Expert facilitators: Aaron C. Parker, Vice President, Pennington & Co., Jacquie Kasner, Vice President, Pennington & Co., and Brianna McKay, Vice President, Pennington & Co.
Homework: Complete this pre-solicitation briefing document about a donor within your portfolio. Name can be confidential. Doing so will allow you to test that solicitation with your industry peers for feedback to delivery on the ask
WATCH:
MAY 14
SOLICITATION (Part 2): Blended Asks and Securing Planned Gifts
Learn how to facilitate the donor + mission "win – win" through blended gifts!  The National Association of Charitable Gift Planners enthusiastically promotes the use of blended gift strategies to encourage relationship-based, collaborative fundraising as an integral part of the donor experience.  Make sure you have the tools, techniques, and perspectives to truly meet donors where they are in order to guide them through their philanthropic journey.  This advanced course will provide an overview of both simple and sophisticated charitable gift planning concepts and real world examples from colleagues on the fundraising frontline.
Learning Outcomes:
Demystify the term "planned gifts"
Understand the definition of "blended gifts"
Explore best practice blending strategies
 Learn about real world case studies from FFE colleagues
Share our collective considerations and wisdom to support tailored application of best practices
Expert facilitator: Kelly Wesley Taylor, Partner, Trek Advancement
Kelly will be joined by: Crista Vasina, Senior Director of Development, Alpha Phi Foundation, and Mandi Young, Senior Director of Development, Phi Mu Foundation, to share their frontline experiences.
Slideshow: Download PDF
WATCH:

MAY 21
STEWARDSHIP: Completing (and Resetting!) the Cycle
What might be your next steps after a successful solicitation? Immediate and long-term outreach planning. Why "sharing the love" may be the best way to cultivate the next gift. Practical application discussion: What techniques received the strongest donor response. Meaningful follow-up tips.
Homework: Come prepared to "show and/or tell" an example of a meaningful stewardship effort your team implemented and lessons learned.
Expert facilitator: Michele King, President, Shelle Design, Inc.
Michele was joined by: Cindy Thoennes, Donor Relations Manager, Kappa Alpha Theta Foundation; Jessi Horne, Communications & Marketing Director, Phi Mu Foundation; and Emily Karcher, Development and Engagement Manager, Pi Beta Phi Foundation to share their frontline experiences.
Resources:
Emily Karcher/Pi Phi Foundation example from The Arrow: the pages from The Arrow in which we transparently addressed the financial impact of COVID across the organization and specifically for the Foundation.
A research white paper from The Institute of Sustainable Philanthropy that Michele referenced during the session on creating a culture of philanthropy.
2020 Alumni & Donor Engagement Survey recap webinar Effective Donor Relations and Stewardship recorded November 24. Participating organizations have been sent information on accessing survey recordings.
WATCH:
ABOUT THE FACILITATORS
The Cohort Series will be facilitated by Justine Rosenberg Thomas, Director of Advancement, Kappa Alpha Theta Foundation with support from by Jeff Hilperts, Senior Associate, Bentz Whaley Flessner. 
Justine Rosenberg Thomas
Director of Advancement, Kappa Alpha Theta Foundation, jthomas@kappaalphatheta.org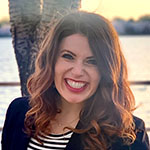 Thomas leads Theta's development efforts as Foundation Director of Advancement. Prior to accepting her current role three years ago, Justine served as the Director of Major Gifts and Planned Giving at a progressive PreK-12 private school in Annapolis, MD. With a degree in Cognitive Psychology from the University of California-Irvine, Justine's professional career also includes non-profit account management, business development for a marketing agency, and traveling as an Educational Leadership Consultant for Kappa Alpha Theta.
Jacquie Kasner
Vice President, Pennington & Co., jkasner@penningtonco.com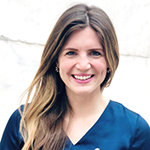 Jacquie joined Pennington & Company in 2015 and is a Vice President. Under her management numerous organizations have had successful campaigns, alumni engagement initiatives, and volunteer recruitment plans. She is a University of Missouri graduate and a proud Chi Omega alumna who has served Chi Omega Fraternity in various leadership and volunteer roles. She lives in Kansas City, Missouri. 
Brianna McKay
Vice President, Pennington & Co., bmckay@penningtonco.com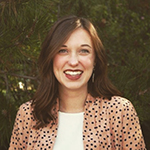 Bri is a Vice President at Pennington & Company who excels at the coordination and execution of capital raises. In addition to her work on major capital campaigns, Brianna serves as a member of Pennington's business development team, identifying chapters who are embarking on such projects. Brianna lives in Kansas City, MO and is a proud alumna of TCU and member of Sigma Kappa Sorority! 
Aaron Parker
Vice President, Pennington & Co., aparker@penningtonco.com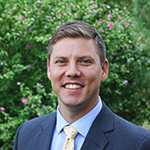 As a Vice President, Aaron has demonstrated success, leading and directing capital campaigns for fraternities nationwide. He has a passion for helping individuals match their interests to specific funding priorities to facilitate experiences for future members. He is also involved nationally, building strategic partnerships to encourage industry advancement through continued alumni engagement. Originally from Iowa and a Phi Kappa Psi from the University of Iowa, Aaron now resides in Nashville, Tennessee.  
Kelly Wesley Taylor, J.D.
Co-Founder, Trek Advancement, kelly@trekadvancement.com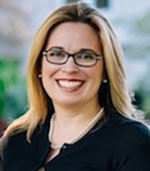 Clients often hear Kelly say "You can do it! Now let's get started!" She lives to energize others into action. Kelly is an activator. She wants to understand the context of a situation, explain why it happened, in order to find solutions to nuanced problems.  She has a gift for making the complex seem simple and works best as a hands-on trainer.  Kelly also has a strong sense of commitment and is highly motivated to see things carried through to completion. Her work is a way of life, not just a job. In search of significance Kelly strives for what's exceptional, what's excellent and what's authentic. Mediocrity is her nemesis. Kelly takes risks and gladly meets new challenges. She believes that philanthropy is an expression of our human connectedness.
In her efforts to design a life well lived, Kelly co-founded Trek Advancement in 2009.  Trek's guiding philosophies of good governance, solid leadership, donor-centered fundraising and mission focused action help clients build sustainable fundraising efforts. Kelly is a planned giving nerd and uses this passion to navigate comprehensive fundraising campaigns.  A talented strategic thinker and influencer, Kelly enjoys working with clients to define their strategic goals and help them create their unique roadmap for success.  Kelly likes to engage in conversations either one or one or with an audience of hundreds.
Kelly is a member of Kappa Alpha Theta and has previously served her fraternity as a chapter president, educational leadership consultant, chapter advisor and foundation trustee.
Professional and Educational Background
Founder Trek Advancement
University Advancement, University of Louisville / James Graham Brown Cancer Center
Alumni Affairs and Development, Harvard University
JD, Brandeis School of Law, University of Louisville
BA, Political Science, University of Kentucky
Michele King
President, Shelle Design, michele@shelledesign.com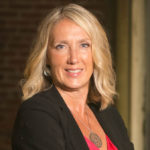 Michele King brings 31 years of marketing, communications and fundraising expertise to help mission-driven organizations channel creative energy that speaks to their passion and purpose for transformational change. She has served on FFE's Advance Program Planning Committee since its inception and her service to the fraternal community has twice been recognized by the Fraternity Communications Association.
Cindy Thoennes
Donor Relations Manager, Kappa Alpha Theta Foundation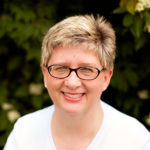 Cindy Thoennes is donor relations manager for Kappa Alpha Theta Foundation. Cindy has been on staff with Kappa Alpha Theta Foundation for 19 years in a variety of roles and is a Theta from Purdue University.
Jessi Horne
Communications & Marketing Director, Phi Mu Foundation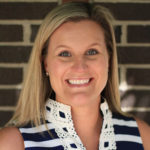 Jessi Horne leads communication and marketing efforts for Phi Mu Foundation. Prior to coming on board with the Foundation in 2014, Jessi spent her career in public affairs and communications with The Coca-Cola Company based in Atlanta, Georgia. A graduate of Florida State University, Jessi resides with her husband and twin 11-year old daughters in Savannah, Georgia, where she also serves as Chapter Adviser for the Phi Mu chapter at Georgia Southern University-Armstrong Campus.
Emily Karcher
Development and Engagement Manager, Pi Beta Phi Foundation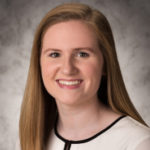 As Development and Engagement Manager, Emily Karcher's work includes leading campaign initiatives, performing research on donors, prospects, and industry best practices, and managing the collaboration of the Foundation's Advancement team. Her current work involves building out the major gifts program and Advancement team portfolios and processes using lessons learned from Pi Beta Phi's $32.3 million SHINE THROUGH campaign. Before moving into her current role in 2019, Emily served Pi Phi as Foundation intern between 2015-2017 and as Engagement Specialist between 2017-2019.