Monday, August 28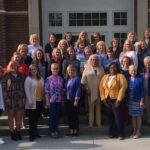 Formerly known as the NPC Foundations Summit, FFE is proud to bring an abbreviated version of the Women's Foundation Leadership Forum to Seminar this year. This cohort experience, uniquely for sorority foundation executives and board leaders, creates a space for relationship building, open dialogue and peer-to-peer learning around women's focused opportunities and challenges.
How can you take part in this cohort?
Register for Seminar!
Seminar will feature the following experiences for the cohort:
A two-hour workshop on women in philanthropy
An in-real-life Coffee Chat hour for Women's Foundation Leadership Forum attendees only
The opportunity to gather for a meal during Monday's dinner on your own
A Foundation Leadership track (open to all Seminar attendees during the educational breakout sessions, we suggest sorority foundation executives and board leaders participate in this track)
Registration & Costs
Register for this FFE Pre-Con Workshop by selecting the $0 add-on in the standard registration form. The pre-con will focus on Women in Philanthropy.

Registration includes educational content starting at 10:00 am on August 28 and continues via track within Seminar schedule. Attendees will have access to digital resources from Women's Foundation Leadership Forum following the conclusion of the program.

The 2023 Women's Foundation Leadership Forum will be held in person at the Indianapolis Marriott Downtown.
If you are already registered for Seminar but not registered for the forum and would like to participate, contact Gretchen Foran.
Schedule-at-a-Glance:
FFE Pre-Con Workshop: Women's Foundation Leadership Forum

Women Give.
Jeannie Infante Sager, Director of the Women's Philanthropy Institute, Indiana University Lilly Family School of Philanthropy

The Women's Philanthropy Institute has conducted dozens of studies examining how and why women and men give.  Individually, as well as in the aggregate, the research affirms that gender matters in philanthropy.  With the personal wealth of women rising, and women playing major roles in shaping the future direction of the economic, social, and political arenas, the power and potential of women philanthropists is exponential. Join Jeannie Sager, Director of the Women's Philanthropy Institute as we seek to better understand where, how, and why women and men give differently and how you can use the research to enhance and inform generosity.

10 a.m. – 12 p.m.
FFE Women's Foundation Leadership

Forum

, continued

Similar to our virtual Coffee Chats, the objective of this session is to help attendees connect and help them build relationships with peers as well
as crowd-source solutions to their challenges. Scan the QR code to learn more about ongoing, virtual Coffee Chats!

2:45 – 3:45 p.m.
FFE Women's Foundation Leadership Forum – Dinner on Your Own, optional

Continue conversations with the cohort at a nearby restaurant. Dinner will be hosted by AMG National Trust, FFE Diamond Alliance Partner.

6 p.m.
Meet the Presenters
Tracy Garner
Co-host
Tracy Garner, Past President and Former Trustee, Alpha Delta Pi Foundation & FFE Board of Directors
Tracy Garner currently is serving in her second year as a member of the Foundation for Fraternal Excellence (FFE) Board of Directors and as Chair of the FFE Grants Committee.  In 2022, Tracy was recognized by FFE as Outstanding Foundation Volunteer.  Prior to her service on the FFE Board, Tracy served for 12 years on the Alpha Delta Pi Foundation Board holding a variety of positions including Vice President of Finance, We Believe Comprehensive Campaign Chair and five years as Board President.  Prior to her Foundation service, she served Alpha Delta Pi as Director of Development, Leadership Chair, and International Secretary.  In 2019, Tracy retired from AT&T as Vice President of Internet and Entertainment Field Services. 
Kristin Tofanelli
Co-host
Kristin Tofanelli, Executive Director, Phi Mu Foundation
Kristin Tofanelli has served on the Phi Mu Foundation staff for 11 years with three years as the Executive Director. After completing her MBA from Georgia Southern University and prior to joining the Phi Mu Foundation team as the Director of Development, Kristin worked in the professional services and IT field in sales and marketing management. "The opportunity to serve the incredible FFE community and strengthen our ability to elevate and accelerate the transformative impact of fraternities and sororities through FFE's mission is a true honor and privilege. I have grown both personally and professionally as a direct beneficiary from the organization's collective commitment to connection, research and the culture of care. I am excited to help advance FFE's important work in an effort to positively influence growth and sustainable support for the Greek communities we serve."
Jeannie
Infante
Sager
Presenting Workshop: Women Give. | Monday, Aug. 28 from 10:00 – 12:00 p.m.
Jeannie Infante Sager, Director of the Women's Philanthropy Institute, Indiana University Lilly Family School of Philanthropy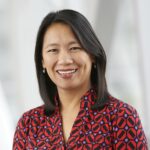 Jeannie Infante Sager is the director of the Women's Philanthropy Institute which is housed under the Indiana University Lilly Family School of Philanthropy in Indianapolis, Indiana. WPI envisions a world where women donors understand and use their growing power and influence to support causes they care about; where fundraisers and nonprofit leaders take women seriously and approach them in ways that appeal to them; and where both women and men are giving, giving more, and giving more intentionally and effectively. Jeannie leads WPI's efforts to translate research to practice, works closely with WPI's national advisory council and serves on the executive leadership team for the Lilly Family School of Philanthropy. She has been quoted in a wide array of media outlets including The New York Times, the Wall Street Journal, and Fortune Magazine. An active speaker on a range of topics related to women's philanthropy, she has presented to national and international audiences. She serves as an associate professor with the Lilly Family School of Philanthropy and teaches with The Fundraising School.
Jeannie is a seasoned nonprofit executive with over 25 years of experience in health care, higher education, and independent school leadership. She most recently served on the leadership team that created the IU Health Foundation. Nationally, she serves as chair for the Indiana University Alumni Association's board of managers, on the advisory council for WOC – Women of Color in Fundraising and Philanthropy and on the advisory board for Donate Stock. In service to women and girls, Jeannie is on the board of directors for Girls Inc. of Greater Indiana and Women for Change Indiana.
Jeannie earned her master's degree in philanthropic studies from Indiana University where she was a Jane Addams Fellow and earned a bachelor's degree in international relations from Rollins College where she was recognized with their distinguished alumni award.