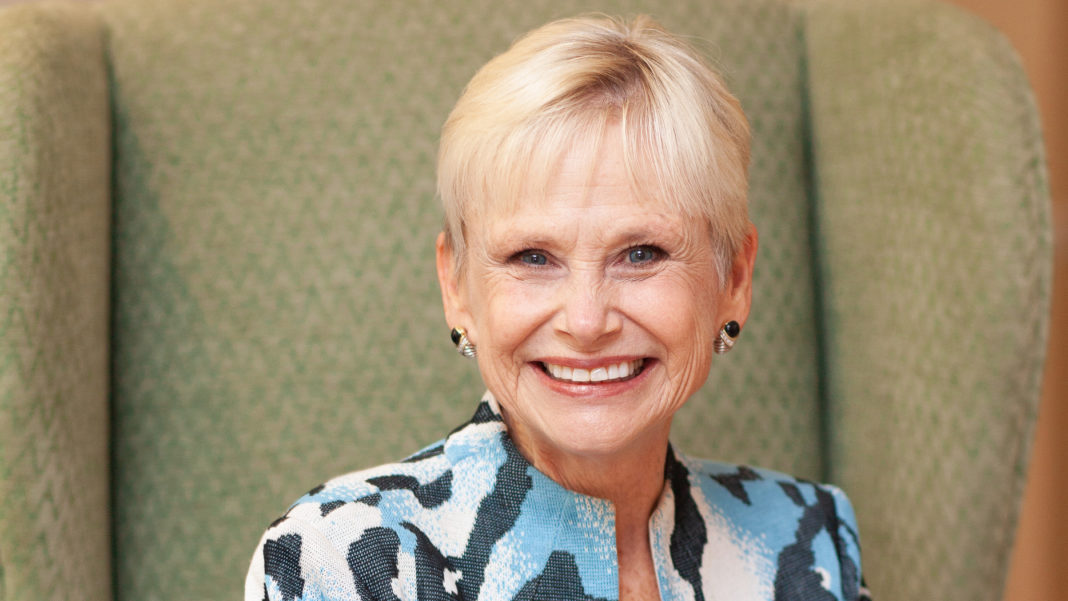 Indianapolis, July 10, 2019 — Since becoming Executive Director of the Delta Gamma Foundation in 2014, Roxanne Ebner LaMuth has transformed the Foundation and has raised it to the next level.
For her vibrant leadership, she is being honored as the 2019 recipient of the Foundation for Fraternal Excellence's William D. Jenkins Award for Outstanding Foundation Professional.
"Roxanne has been a loyal Delta Gamma leader for many years and has always been quite well known as such. Her enthusiasm and energy coupled with a deep love for her Fraternity and Foundation endear her to all," said Jane W. Simmons, Chairman of Delta Gamma Foundation Board of Trustees.
Donations to the Delta Gamma Foundation increased in LaMuth's first year in office by 145%. In 2018, that number ballooned to 266%. She is a great partner to the Fraternity's leadership, helping create a Leadership Committee that generated a relationship statement and joint objectives, accomplishing a goal the organization had held the past 15 years.
LaMuth has strategically increased her staff to accommodate the needs of the Foundation and leads them with strength and professionalism. Delta Gamma already is planning fundraising efforts surrounding the organization's sesquicentennial in 2023 and LaMuth has laid the groundwork for success.
"She sets the gold standard for development and for management of a 501(c) (3) nonprofit organization," said Wilma Johnson Wilbanks, International President of Delta Gamma Fraternity.
A graduate of The Ohio State University and long-time Columbus resident, Roxanne and her husband, Skipper, have two grown daughters that live in Ohio and four grandchildren, Jacob, Zoey, Ava and Trevor.
The William D. Jenkins Outstanding Foundation Professional Award will be presented on Tuesday, Aug. 13, during the FFE Awards of Distinction Dinner, held in conjunction with FFE Seminar.
###
ABOUT THE FOUNDATION FOR FRATERNAL EXCELLENCE
The Foundation for Fraternal Excellence (FFE) cultivates a culture of philanthropy and care across the fraternal community. Often known as the "heart" of a fraternal organization, the FFE supports fraternal foundations and professionals as the foremost provider of programs, services and resources for fraternal fundraising. The FFE also offers scholarships to graduate students and professionals for continuing education, operational support for new and emerging fraternal foundations, and works hand-in-hand with fraternal communities and the North American Interfraternity Conference (NIC) to strengthen and improve the entire fraternity/sorority experience.