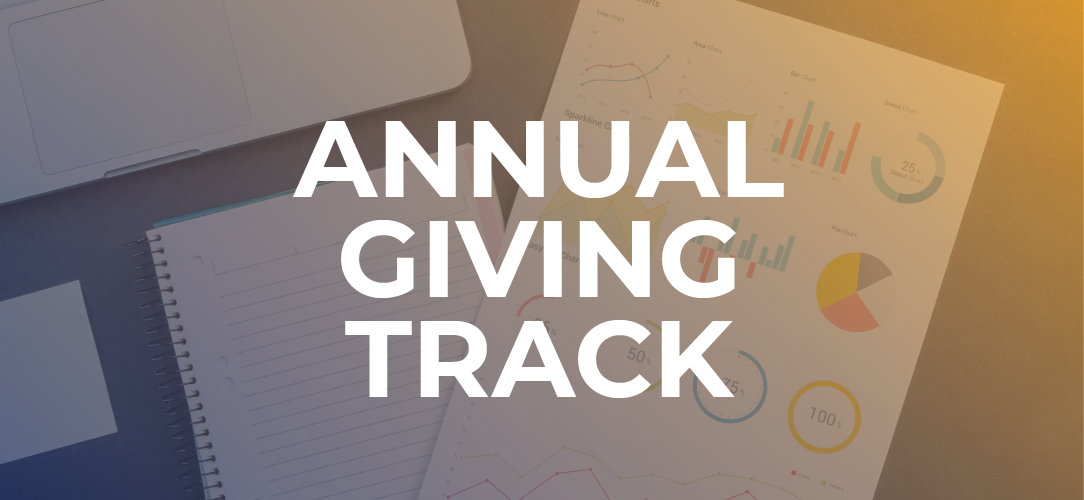 ---
Tuesday, February 28, 2023
12:00-1:00 pm ET  |  Welcome & Things Annual Giving Staff Should Know About Cygnus
Foundation for Fraternal Excellence Staff
It's undeniable COVID shifted fundraising trends and tactics. However, as we enter a new era of blending what we have learned the past 3 years, let's not lose sight on our industry data to drive our decision-making. We'll look at the biggest takeaways every industry professional should know from the 2020 Cygnus Applied Research, including specific data to support your 2023 annual giving, communication, and stewardship strategies.
1:10-2:10 pm ET  |  
Storytelling and Its Importance in Impact Reporting
Sara Roach, Director of Development at Kappa Delta Foundation
Leverage storytelling to demonstrate the impact of your work on the lives of your members and those served through your philanthropic partnerships. Whether it's an annual report or program report, your team must work together to effectively distribute and share at all levels how your donors are helping achieve goals related to member development.
About Sara Roach: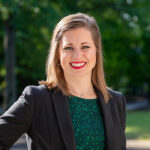 Sara Cullins Roach is the Director of Development for the Kappa Delta Foundation and has worked with the foundation for 11 years. Most recently, in her role, she has served as the campaign manager for the foundation's Imagine Her Future scholarship campaign, which is about to close this summer more than $1 million over goal.
Sara lives in Marietta, Georgia with her husband Andrew and two furry family members.
2:20-3:00 pm ET  |  Try This! Day of Giving
Ryan Collett, Chief Development Officer at Pi Kappa Alpha Foundation; Sarah Cone, Senior Director of Development Operations at Alpha Delta Pi Foundation; & Steve Mitchell, President/CEO at Sigma Alpha Epsilon Foundation
Are you working with the same size team and resources to improve your day of giving? Let's not reinvent your campaign but discuss how can you add one element to acquire new donors, increase personalization, etc. Discover new tactics and real world ROI from your industry-leading peers in these focused back-to-back 7-minute presentations.
About Ryan Collett, Sarah Cone & Steve Mitchell: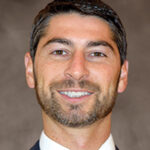 Ryan Collett is the Chief Development Officer for the Pi Kappa Alpha Foundation where he oversees the revenue and operations of the Foundation. Since joining the Foundation in 2018 his involvement has led to the organization achieving record-breaking fundraising years including staff's highest total dollars raised, highest unrestricted dollars raised, highest dollars granted to the International Fraternity, highest President's Council membership (annual recurring giving program of $1,000 or more).
Prior to joining the Foundation, he served the Fraternity's professional staff as Consultant and Director of Expansion for four years and then worked for Cerner Corporation, a market leader in healthcare electronic medical records.  He specialized in enterprise system sales and then focused on population health and big data analytics.
He is a graduate of Kansas State University with dual degrees of Kinesiology and Nutrition.  He resides in a suburb of Kansas City with his wife Nicole and daughter Emersyn.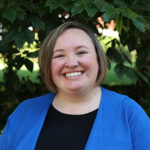 Sarah Cone is the Senior Director of Development Operations for the Alpha Delta Pi Foundation. She wears many hats for the Foundation, including managing direct mail, stewardship and events, technology, marketing, and online fundraising (including Day of Giving). Prior to joining the Foundation staff in 2014, Sarah was the director of the alumni relations offices at the University of Richmond School of Law and The George Washington University Law School. She is an ADPi from The Ohio State University and volunteers as president for her chapter's alumnae association. Sarah is also a non-practicing attorney and lives in Atlanta, Georgia.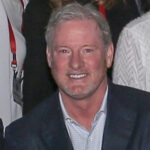 Steve Mitchell is the President / CEO of the Sigma Alpha Epsilon Foundation.  Since joining the Foundation in 2020 he has led the organization to back-to-back record-breaking fundraising years including the most total dollars raised, most unrestricted dollars raised, and the largest one-time gift.
Prior to joining the staff he served as a Trustee for the Sigma Alpha Epsilon Foundation since 2013.
After nearly thirty years, Steve retired from AT&T in December of 2019 where he served as a Vice President of Sales for multiple vertical markets.
He is a graduate from Indiana University with a BS in Marketing and has an MBA from the University of Chicago.
3:10-4:00 pm ET  |  Degrees of Change (Collaborative Work of Foundation & Fraternity)
Julie Burkhard, Chief Development Officer at Alpha Tau Omega Foundation & Chris Smith, Director of Systems at Alpha Tau Omega Foundation
In this session, we will take a foundation focused on redefining fundraising strategy, couple it with a powerhouse fraternity staff using data analytics and review the results of a collaborative effort to significantly increase donors and dollars. They'll share steps leading up to the collaborative strategy between foundation and fraternity staff, including tactics and discussion on how to enhance collaborative work for success.
About Julie Burkhard & Chris Smith: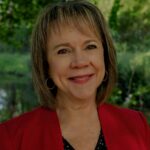 With a B.A. and master's degree in Communication Studies from the University of Georgia, Julie Cain Burkhard has worked in higher education for forty-three years having held positions at the University of Georgia, the University of Virginia, and the University of South Florida.  As a member of Alpha Chi Omega, she served the Fraternity as National President, NPC Delegate and Chairman of the NPC.
In the interfraternal community, Julie was the Executive Director for the Phi Mu Foundation, president of the Fraternity and Sorority Political Action Committee and Fraternity and Sorority Action Fund, Chief Legislative Officer for the North American Interfraternity Conference, and most recently, Chief Development Officer for the Alpha Tau Omega Foundation.
Currently, Julie is the Fundraising Director for the Fraternity and Sorority Action Fund and seeks contributions for the Defending the Fraternity and Sorority Experience campaign; an ongoing campaign to support efforts to defend freedom of speech, due process rights and freedom of association rights for all students.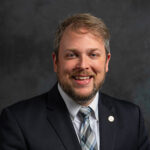 Chris Smith is an experienced non-profit membership professional with a specific interest in collaborative work between foundations and fraternities. He is a member of Alpha Tau Omega Fraternity. In addition to his personal work, he is professionally the Director of Systems at Alpha Tau Omega National Fraternity & the Director of Research for the Alpha Tau Omega Foundation. For 15 years he's been connecting membership data & other metrics to lead successful initiatives for both the fraternity & foundation. He lives in Atlanta, enjoys hiking & biking around his home, serving Fulton County as an election poll manager, and is currently learning German.
---
Wednesday, March 1, 2023
12:00-12:05 pm ET  |  Recap & Resources
Foundation for Fraternal Excellence Staff
Welcome back! Quick recap of Day 1 learning and where you can find slides, resources and recordings for each session.
12:05-1:00 pm ET  |  Blending Planned Giving into Development
Kelly Wesley Taylor, Founding Partner at Trek Advancement
The National Association of Charitable Gift Planners enthusiastically promotes the use of blended gift strategies to encourage relationship-based, collaborative fundraising as an integral part of the donor experience. Learn how planned giving can play a supporting role within your development plan and solicitations.
About Kelly Wesley Taylor: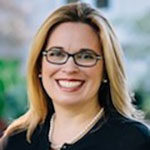 Clients often hear Kelly say "You can do it! Now let's get started!" She lives to energize others into action. Kelly is an activator. She wants to understand the context of a situation, explain why it happened, in order to find solutions to nuanced problems.  She has a gift for making the complex seem simple and works best as a hands-on trainer.  Kelly also has a strong sense of commitment and is highly motivated to see things carried through to successful completion.
Relevant Areas of Expertise: Planned Giving, Endowment Building Campaigns, Greek-Letter Organization Volunteer Management
1:10-2:00 pm ET  | Data to Inform and Inspire Donors
Joe Budde, Solutions Architect at ChapterSpot & Ben Ford, Advancement Communications Director at Sigma Phi Epsilon Educational Foundation
How and why should I drive a technology-centric approach across my organization? This session will share strategy and tactics to cultivate a culture of good data, with examples of how good database practices can create a better donor experience — and save time for professionals.
About Joe Budde & Ben Ford:


Joe is a Solutions Architect with ChapterSpot, a technology company that combines the power of Salesforce with a fraternity-specific member portal and fundraising infrastructure solutions. A 14-year veteran of the fraternal industry, Joe served as Chief Financial Officer at Beta Theta Pi, Chief Information Officer at the NIC/FFE and most recently as Chief Information Officer at Sigma Phi Epsilon. Throughout his career, Joe has designed and supported the operations of annual campaigns as well as capital campaigns — including helping SigEp double their annual fund in two years by creating end-to-end donor experiences that utilize personalized marketing and segmentation approaches. Joe has participated in FFE's Cygnus Survey in 2015 and 2020, giving him a front row seat to how technology and donor sentiment direct our ability to create sustainable donor experiences. Joe and his wife, Lindsay, a Kappa Alpha Theta, reside in Cincinnati with their four children.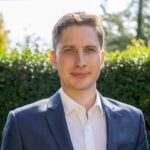 Ben is the advancement communications director at Sigma Phi Epsilon. Data-driven yet inspired by story, he leverages SigEp's data to appeal to donors, playing a major role in SigEp's $1+ million giving day; in addition, he's raised over $1.4 million through highly segmented direct mail and digital fundraising. Prior to his role in fundraising communications, Ben focused on storytelling and alumni engagement at SigEp. He also leads marketing automation implementation for the organization and supports the major gifts team with data. A 2015 graduate of the University of Virginia and SigEp Renaissance brother, Ben has over seven years of experience in the Greek industry. He lives in Richmond, Va. with his wife Cristina.
2:10-3:00 pm ET  |  Try This!
Personalized & Segmented Communication
Megan Caldwell, Director of Annual Giving at Tri Sigma Foundation & Neil Stanglein, Director of Development at Delta Zeta Foundation
Personalization is no longer a trend but required for successful communication. Learn two different strategies organizations are using to personalize and segment communications to increase fundraising. Discover a new-to-you technique and real world ROI from your industry-leading peers in these focused back-to-back presentations and discussions.
About Megan Caldwell & Neil Stanglein: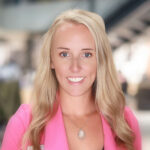 Megan is a Tri Sigma alumna from the Alpha Omicron chapter at the University of Central Arkansas. She has been on staff with Tri Sigma for five years and brings over ten years of experience in nonprofit fundraising, donor relations, and marketing. Currently, she serves as the Director of Annual Giving which oversees the annual fund, development campaigns, and donor stewardship.
Megan lives in central Arkansas with her husband and two children.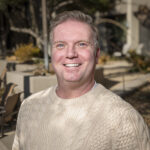 Neil Stanglein currently serves as the Director of Development at the Delta Zeta Foundation. A member of Lambda Chi Alpha from the University of Missouri, he received a Bachelor of Journalism degree and Master of Education degree from MU. In 2014, after nearly eight years in student affairs administration, he made the switch to fraternal fundraising and has been at Delta Zeta since 2017. Neil currently manages annual giving, Founders Day Challenge (Day of Giving) and other special projects.
Neil served on the Association of Fraternity/Sorority Advisors Foundation Board from 2015-2019, and actively volunteers with FFE – serving on past Advance and Seminar planning committees, presenting at Advance and Seminar and serving as the 2022 Chair and the 2023 Co-Chair of Seminar.
Outside of fundraising, he likes to think of himself as the "most OK Crossfitter," reading and spending time with his girlfriend Natasha and Goldendoodle, Rollins.
3:10-4:00 pm ET  |  Longevity of Stewardship
Allison Rickels, Executive Director & CEO at FarmHouse Foundation
Stewardship at its core is about recognizing a donor's investment in your organization and showing them the value of their investment. Join industry leaders as the panelists share stewardship strategies and examples that resulted in overwhelming appreciation of their donors.
About Allison Rickels: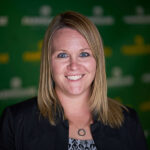 Allison is Executive Director & CEO of the FarmHouse Foundation, serving as the first and only woman CEO of a men's fraternity educational foundation. She has been in this role for almost 16 years and on staff for nearly 22 years. She has led the efforts to grow their assets from $2 million to over $25.5 million today. Last fiscal year, the Foundation raised over $3.7 million. Allison is an Alpha Phi, past President of the Foundation for Fraternal Excellence (FFE), and served on the board for six years. In 2013, she received FFE's William D. Jenkins Outstanding Professional Award. Allison is a member of the AFP MidAmerica Chapter, serving on their board for six years, and is a 15-year faculty member of the chapter's Fundraising 101 program. She also served on the boards of the Fraternity Communications Association and the University of Northern Iowa's Alumni Association. She is president of her PEO Chapter and treasurer for South Valley Middle School PTSA. She and her family live in Kansas City, Mo.
---