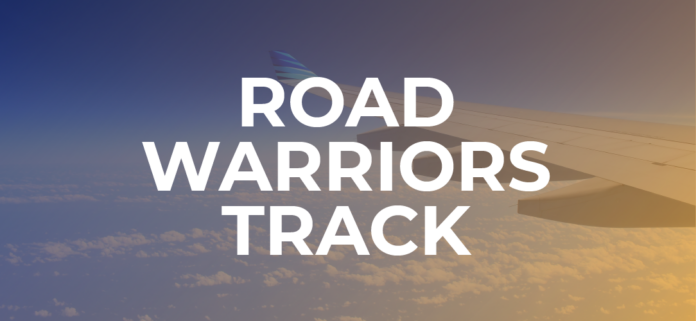 ---
Tuesday, February 21, 2023
12:00-1:00 pm ET  |  Welcome & Things Road Warriors Should Know About Cygnus
Foundation for Fraternal Excellence Staff
It's undeniable COVID shifted fundraising trends and tactics. However, as we enter a new era of blending what we have learned the past 3 years, let's not lose sight on our industry data to drive our decision-making. We'll look at the biggest takeaways every industry professional should know from the 2020 Cygnus Applied Research, including specific data to support your 2023 major gift and advancement strategies.
1:10-2:10 pm ET  |  Stories Worth Sharing
Panel Discussion with Justin Kirk, Executive Director Delta Upsilon Educational Foundation & Fraternity; Sara Roach, Director of Development at Kappa Delta Foundation; & Dr. Tony Vukusich, Annual Fund Director at Delta Tau Delta Educational Foundation
Nonprofit storytelling is a skill that will set you up for success at your next event or donor visit. In this panel of peers, you'll hear examples of how they share the most worthwhile stories of impact with their major donors or prospects. Identify the fundamentals of a story worth sharing and learn how to equip yourself with the stories needed for relationship building.
About Justin Kirk, Sara Roach & Dr. Tony Vukusich: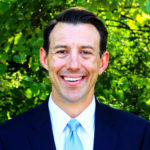 Justin Kirk has served as Executive Director of Delta Upsilon International Fraternity since 2007, and oversight of the DU Educational Foundation was added to his role in 2012. He also serves on the NIC Governing Council and previously served on the Board of Directors of the Association of Fraternity/Sorority Advisors, Center for the Study of the College Fraternity and Fraternity Communications Association. "FFE has been a driver of an industry-wide research agenda that is yielding exceptional data and outcomes on the fraternal experience. We have an opportunity to help shape the narrative on fraternity relevance and assist organizations in how to use the data to better articulate impact."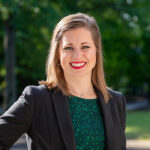 Sara Cullins Roach is the Director of Development for the Kappa Delta Foundation and has worked with the foundation for 11 years. Most recently, in her role, she has served as the campaign manager for the foundation's Imagine Her Future scholarship campaign, which is about to close this summer more than $1 million over goal.
Sara lives in Marietta, Georgia with her husband Andrew and two furry family members.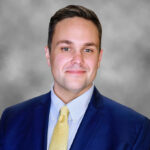 Dr. Tony E. Vukusich, CFRE began his service to Delta Tau Delta in 2018 as the director of annual giving. Vukusich proved to be a skilled team member and in 2019 he was promoted to vice president of advancement for the Educational Foundation. In October 2022, he was named vice president and chief experience officer for the Delta Tau Delta enterprise.
Vukusich is charged with providing direction and leadership for the overarching Delt experience. In this role, he unifies the marketing and communication teams and provides day-to-day oversight of the programming team, the volunteer services team, and the advancement team. Moreover, his efforts nurture the organization's strategic initiatives and priorities.
Vukusich is a graduate of Indiana State University and holds a Bachelor of Science degree in legal studies and sociology and a Master of Science degree in student affairs and higher education. He joined Phi Kappa Psi as an undergraduate at ISU. Additionally, Vukusich holds a Doctor of Education degree from Ole Miss. He is an experienced leader in the higher education, fraternal, and fundraising industries with more than 15-years' experience. He also serves on the peer review board of the Oracle Research Journal and is a volunteer for various fraternal and community organizations. Vukusich enjoys spending time with his dog Thacker, cheering on the ISU Sycamores and the Ole Miss Rebels, and doing projects around the house.
2:20-2:35 pm ET  |  Try This! Celebrating Your Donors
Ryan King, Associate Executive Director at Delta Upsilon Educational Foundation
When was the last time you were praised by a donor for making them feel appreciated? Whether it's personalized touchpoints from you or collaboration with your development team, find examples you can try to elevate the stewardship of your largest donors. Let's celebrate their impact!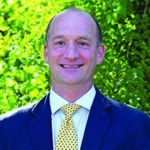 About Ryan King:
Ryan King has been the Chief Fundraising Officer for Delta Upsilon Educational Foundation since January of 2019. He has worked in the fraternal industry for 21+ years, including 9 years with the Beta Theta Pi Foundation and 8 years with Beta Theta Pi Fraternity. His foundation experience includes developing and executing robust strategies for strengthening the Annual Fund, as well as the planning and execution of comprehensive capital campaigns. Ryan currently lives in Washington D.C.
2:35-3:00 pm ET  |  Road Warrior Roundtables
Choose your topic in this peer-to-peer roundtable as an industry expert guides you in discussion. You'll connect with others who are currently improving or hope to improve this area of work. Bring questions to the table for collaborative problem-solving and find a network of support.
Topic 1: Major Gift Prospecting |

Facilitated by

 Kathy Wilson, Client Success Leader at

DonorSearch

 

Topic 2: Building Partnerships within your Development Team | Facilitated by

Stacia Skoog, Fraternal Industry Advisor at Billhighway | greekbill
About Kathy Wilson & Stacia Skoog: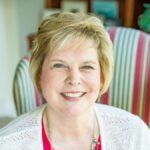 Kathy is a Client Success Leader with DonorSearch, a leading provider of strategic fundraising solutions to the philanthropic marketplace. She has been with DonorSearch for 14 years.
Her career in fundraising research began in 1987 as Director of Research and Information Services for the Indiana University Foundation's Indianapolis campus. She later became promoted to the Director of the Office of Development Services at Indiana University Foundation's Bloomington headquarters. She retired from her position in March, 2001 to join her husband, Doug, in spending more time with their family in the northwest part of Indiana. Her final IU Foundation responsibilities included overseeing the offices of Prospect Management, Research, Development Reports, Special Events, and Donor Relations and stewardship for all IU campuses.
Kathy co-founded and was the first president of the Association of Professional Researchers for Advancement (APRA)-Indiana. She also was involved with APRA at the national level and served as its President in 1992.
Kathy is a member of Delta Delta Delta and is a former Tri Delta Foundation board member.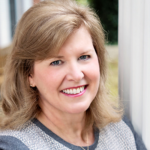 In October 2018, Staci joined the Billhighway|greekbill team as the Fraternal Industry Advisor. She served Delta Gamma Fraternity as the International President from 2014-2018, and Delta Gamma Foundation as a Trustee. She has also served DG as the Vice President: Fraternity Programming, and Director of Finance. Staci currently serves on FFE's Education and Benchmarking Committee, as well as the Seminar Planning Committee. She is a member of Delta Gamma Foundation's Anchoring the Future comprehensive campaign cabinet.
3:10-4:00 pm ET  |  Data-driven Solicitation
Alicia Lifrak, Executive Vice President at Pursuant + GivingDNA & Dawn Galasso, Vice President of Technology Sales at Pursuant + GivingDNA
You've got the reports and the donor data. But do you know what to look for in your data to advance your efforts? Learn how to use your data effectively to drive your solicitations and strategies.
About Alicia Lifrak & Dawn Galasso: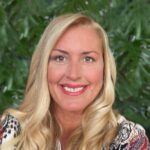 An enthusiastic team builder and change agent, Alicia M Lifrak's entrepreneurial approach derives from the philosophy that one must enable and empower people through genuine relationship building to be successful. With more than three decades of philanthropic leadership experience, she has built a record of success in generating consistent and sustainable fundraising, membership, and organizational growth. She is passionate about helping nonprofits build capacity and increase philanthropic support to better serve their community and the greater good for the world at large. At Pursuant, Alicia works cross-functionally with all teams to seek growth opportunities for existing and new prospective clients through data, strategy, and resource optimization.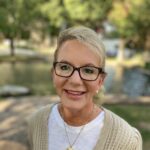 With nearly a decade in the nonprofit technology space, Dawn has worked in sales and management, focusing on SaaS companies dedicated to serving nonprofits. Dawn's passion lies in helping nonprofits raise money and further their mission by implementing new features or platforms. She maximizes client sale success by building repeatable strategies for explosive pipeline and sales growth. Dawn has helped over one-thousand clients through her love of data and analytic technology.
---
Wednesday, February 22, 2023
12:00-12:05 pm ET  |  Recap & Resources
Foundation for Fraternal Excellence Staff
Welcome back! Quick recap of Day 1 learning and where you can find slides, resources and recordings for each session.
12:05-1:00 pm ET  |

Donor Rejection and What to Do Next (or Why Don't Donors Do What I'm Asking Them to Do!)
Jonathan J. Brant, former Chief Fundraising Officer at Beta Theta Pi Foundation & Kyle Yarawsky, Vice President at Pennington & Company
Are you ready to respond? Our best plans and processes do not guarantee a successful solicitation. Learn what to do after they say "no." But first, what can be done to minimize the number of "no"? What does "no" really mean?
About Jonathan J. Brant & Kyle Yarawsky: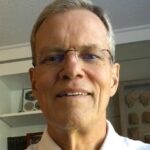 Jonathan J. Brant was the chief fundraising officer of the Beta Theta Pi Foundation for twenty years until 2021. He is currently serving as a volunteer on two capital campaign cabinets for his Alpha Chapter at Miami University as well as his General Fraternity; and on the several Foundation Board of Directors that financially benefit his Indianapolis community and our interfraternity community.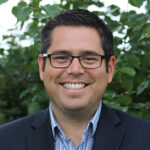 Kyle is a Vice President for Pennington & Company where along with client work oversees the training and continuing education for all Pennington & Company consultants.
Since joining Pennington & Company, Kyle has successfully completed ten campaigns raising more than $13 million to support debt reduction, renovations, new construction and scholarship endowments.
Prior to joining Pennington & Company, Kyle was the Director of Growth for Delta Tau Delta International Headquarters located in Fishers, Indiana, where he led the membership growth of the fraternity to over 10,000 undergraduate members for the first time in its history while starting 15 new chapters on campuses.
Kyle is a native of Kentucky and a graduate of Morehead State University with a master's degree in Public Administration and Non-profit Management. He lives in Dallas, Texas, and enjoys grilling, baseball, golf, and following his Kentucky sports.
1:10-2:00 pm ET  |  Understanding Your Donor's Journey
Deana Kaplan, Managing Director at The Nora Project
Whether it's a long-standing major donor or mid-level donor with identified capacity, do you understand each donor's journey with your organization? In a time when personalization is no longer a trend but a requirement, dive into the value of understanding your donors within the communication lifecycle. Learn how to emphasize your foundation's brand and storytelling through your major gift efforts.
About Deana Kaplan: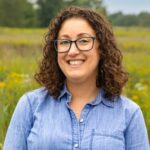 A fundraising and communications enthusiast dedicated to enhancing student experiences, Deana spent eight years raising funds to support educational and leadership initiatives for fraternal organizations with both Alpha Phi and Phi Kappa Psi Foundations. She currently serves as a volunteer on Delta Zeta Foundation's Advisory Committee.
2:10-2:30 pm ET  |  Try This! LAI – focus on the interest and secure those meetings!
Allison Foster, Donor Relations Officer at Alpha Chi Omega Foundation
The most important part of being on the road is securing your visits!  It can be overwhelming to navigate a city and plan for your anchor visits first while contact other donors.  Leave this tactic-focused presentation with tricks and tips to organize your scheduling outreach, understand what types of communication might reach your donors effectively, build relationships with donors who are not able to meet with you while you are in the area, and secure major gifts for your organization!
About Allison Foster: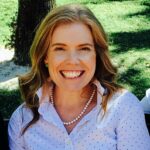 Allison J. Foster serves as a Donor Relations Officer with the Alpha Chi Omega Foundation.  She has an extensive background in higher education and the fraternal world as her career is focused on work on campuses and within fraternal staff teams for both the Alpha Chi Omega Fraternity and Foundation. She has also served as a Chapter Advisor for several chapters within Pi Kappa Phi Fraternity and Alpha Chi Omega Fraternity and served on the Alpha Chi Omega NPC Delegation for six years. Allison believes in the power of relationships and the impact they can have on the forward movement of organizations.  Allison holds a Bachelor of Business Administration in marketing from Stetson University and a Master of Arts in Education, Concentration: Higher Education and Student Affairs from the University of Connecticut. She is a Florida native and is currently living in Salt Lake City, Utah, enjoying the mountains and the outdoors.
2:30-3:00 pm ET  |  Road Warrior Roundtables
Choose your topic in this peer-to-peer roundtable as an industry expert guides you in discussion. You'll connect with others who are currently improving or hope to improve this area of work. Bring questions to the table for collaborative problem-solving and find a network of support.
Topic 1: Prioritizing While on the Road | Facilitated by

Chris Woods, Partner at Plaid

Topic 2: Dealing with Difficult Donors | Facilitated by

Aaron Parker,

Vice President at

Pennington & C

ompany
3:10-4:00 pm ET  | 
Asking for a Blended Gift
J. David Carico, Principal & Partner at Columns Fundraising & Scott H. Sikes, Principal & Partner at Columns Fundraising
The National Association of Charitable Gift Planners enthusiastically promotes the use of blended gift strategies to encourage relationship-based, collaborative fundraising as an integral part of the donor experience. You'll learn simple ways to integrate a planned gift conversation into almost any donor discussion or solicitation. Leave this session confident and ready to include a planned gift ask during your next donor visit.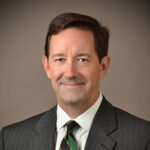 About J. David Carico & Scott H. Sikes:
David served on the staff of the Kappa Alpha Order for 15 years, including 10 years as Executive Director of the Kappa Alpha Order Educational Foundation.  He then moved to the Georgia Institute of Technology where he was Regional Director of Development, soliciting major philanthropic support from alumni in the Northeastern United States, then on the West coast.  Most recently, he served as Vice President of Business Development at Omega Financial, Inc. ("OmegaFi").
David has a dual B.A. in English/History from Emory University and earned his CFRE designation in 1997.  He has been active in the Junior Chamber of Commerce, serving as President (Lexington, VA) and State Director, and as Chairman of the Junior Chamber 2002 International Conference of the Americas.  He served as a Board member and Treasurer of the North American Interfraternal Foundation and as member of the National Committee on Planned Giving.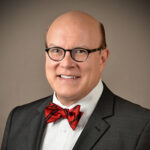 Scott consults with nonprofit board and staff leaders nationally and teaches organizational leadership/fundraising at Brenau University. He was VP of Shepherd Center, the nation's largest brain and spinal cord injury hospital, and Executive Director of its Foundation; VP of Valdosta State University and CEO of its Foundation; Interim Executive Director of Development at the University of Georgia. The intersection of major gifts and planned giving is his specialty.
Scott was a co-founder of the Georgia Planned Giving Council 35 years ago and later its President. He earned the designation "Fellow" from the Association for Healthcare Philanthropy; Certified Fundraising Executive and the Certified Financial Planner designation. He has an MBA from Kennesaw State University, a BA in Political Science/Russian Language from UGA. He is in his second term on both the UGA Board of Visitors and the Kiwanis Club of Atlanta.
---