Wednesday, August 30 from 8 a.m. to noon
The Fraternal Foundation Fundraising Bootcamp, post-con workshop includes a morning of programming with a strong emphasis on collaboration, action planning and dedicated time spent with content experts in the areas of annual giving, communications and major gifts. With detailed information about how to incorporate recent and relevant fraternal industry research into your work, as well as hands-on activities, participants will walk away with tactical (and practical!) skills to better support their foundation's fundraising operations. 
Who should attend?
This bootcamp benefits fraternal foundation staff in functional areas of annual giving, communications and major gifts/development.
Workshop format offers professional development related to:
Art and science of fundraising appeals and development writing skills
Fundraising-related skills that support a major gifts officer's resiliency
Registration & Costs
Bootcamp registration includes educational content starting at 8:30 am and breakfast on Wednesday, August 30, and individual access to digital resources following the conclusion of the program. The 2023 bootcamp will be held in person at the Indianapolis Marriott Downtown.
When registering for Seminar, Fraternal Foundation Fundraising Bootcamp option is available through the event registration form as an additional $50 add-on.
If you have already completed your registration and would like to participate, contact Gretchen Foran for addition and payment.
Schedule
Start Time
End Time
Session Description
8:00 a.m.
8:30 a.m.
Breakfast
8:30 a.m.
10:30 a.m.
Focus Area Workshops
Annual Giving/Communications
Asks That Engage: Create Fundraising Appeals that Raise More Money for Your Mission
Cara Augspurger, Fundraising Coach, Donorbox

How well have your recent fundraising appeals performed? Did you reach the right audience with the right message? Did you reach your goal? Learn more about the art and science of writing fundraising appeals that inspire giving. This session is packed with timing tactics and tips that take the anxiety out of the "ask" and the pressure out of your appeal planning. Attendees receive an appeal writing workbook and ready-to-use templates.
Major Gifts/Development
RAISING MORE MONEY: How to think like a new insurance agent so you can increase the amount of money raised for your organization.
Erin Fischer, Owner & CEO, The Leadership and Training Studio

Our goal is simple. We want to have a live dialogue about the things that really make an impact on foundation staff increasing their ability to meet those "raised dollars" goals. We will talk about why you might need to lean on some sales techniques while continuing to build your resiliency. We will open a conversation about how to be more confident when raising money and how to go for the "no" with less fear. Also, we will chat about why the newest insurance agents close the most deals and what they do on accident that makes them more successful that the most seasoned agent. This trick will help you in all those donor meetings. Then, we will dig into the most practical advice about how to get on a roll while raising money for your organization—think about your favorite sports player who get in the zone. Join us for a presentation that is full of strategy work, best practices and a secret key to understanding all of those personality profiles.
10:30 a.m.
10:40 a.m.
Networking Break
10:40 a.m.
11:30 a.m.
Applying Fraternal Research to Your Fundraising Efforts
11:30 a.m.
12:00 p.m.
Cross-Team Collaboration and Action Planning
Meet the Presenters
Cara Augspurger
Presenting Workshop: Asks That Engage | Wednesday, Aug. 30 from 8:30 – 10:30 a.m.
Cara Augspurger, Fundraising Coach, Donorbox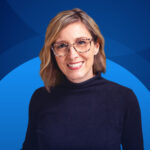 A long-time development professional, Cara currently serves as Fundraising Coach for Donorbox and focuses on consulting with nonprofits of all sizes. Her expertise is in coaching, annual fundraising, project management, and communications. She has both a BS and Ed.M. from the University of Illinois, with a specialized study in adult learning. She also earned her Certified Fund-Raising Executive (CFRE) and Project Management Professional (PMP) credentials. She is a member of Alpha Delta Pi sorority and has worked in fraternal fundraising for more than 15 years.
---
Erin Fischer
Presenting Workshop: Raising More Money | Wednesday, Aug. 30 from 8:30 – 10:30 a.m.
Erin Fischer, Owner & CEO of The Leadership and Training Studio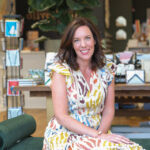 Erin Fischer is the owner and CEO of The Leadership and Training Studio, a leadership development company that focuses on bringing true, funny, and highly engaging components to keynotes instead of boring Power Points! She hates long intros, so here is the short version, she's written two published books, she's spoken in 46 states, she has keynoted in front of 35,000 people over the past 15 years, written hundreds of leadership programs for her Fraternal clients, and she is only good at four things in this world. One is being an aunt to all her nieces and nephews and one is being a human GPS. (Ask her about the other two!) What you really need to know is she is fascinated by human dynamics and has studied confidence, grit and resiliency to help folks work better together. Today, she will help us with being more resilient team members, so let's get started.
---
View NIC/FFE Dual Meeting Information  |  View NIC/FFE Alliance Partner Information
View NIC Meeting of Members Information  |  View FFE Seminar Information